BABY-G's "Tough and Cool" outlook with appeal for women who lead active lives.
SPORTS
AtoZ: the 26ways to a healthy beautiful life with BABY-G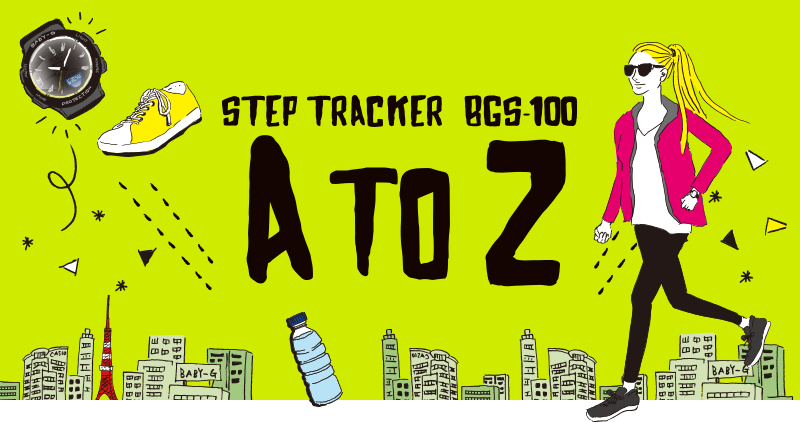 Here we introduce the A to Z list of tips about the convenient functions and uses of the new BABY-G BGS-100 STEP TRACKER, the 26 ways to a healthy beautiful life.
The 6th issue, R to T!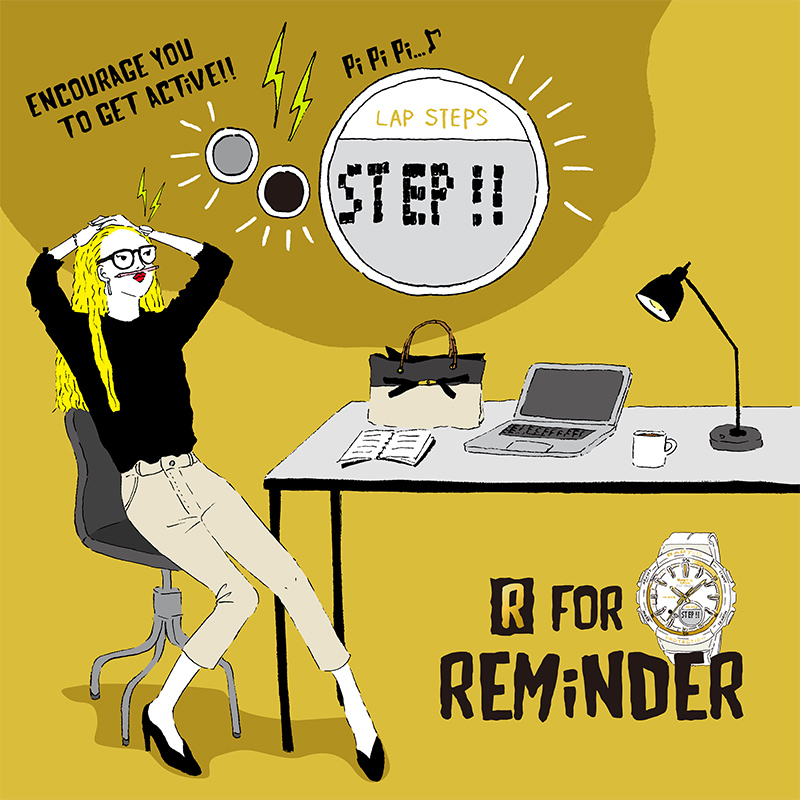 Reminder. The reminder function on there BGS-100 motivates you to keep with the program. The watch will tell you if you have been inactive for too long.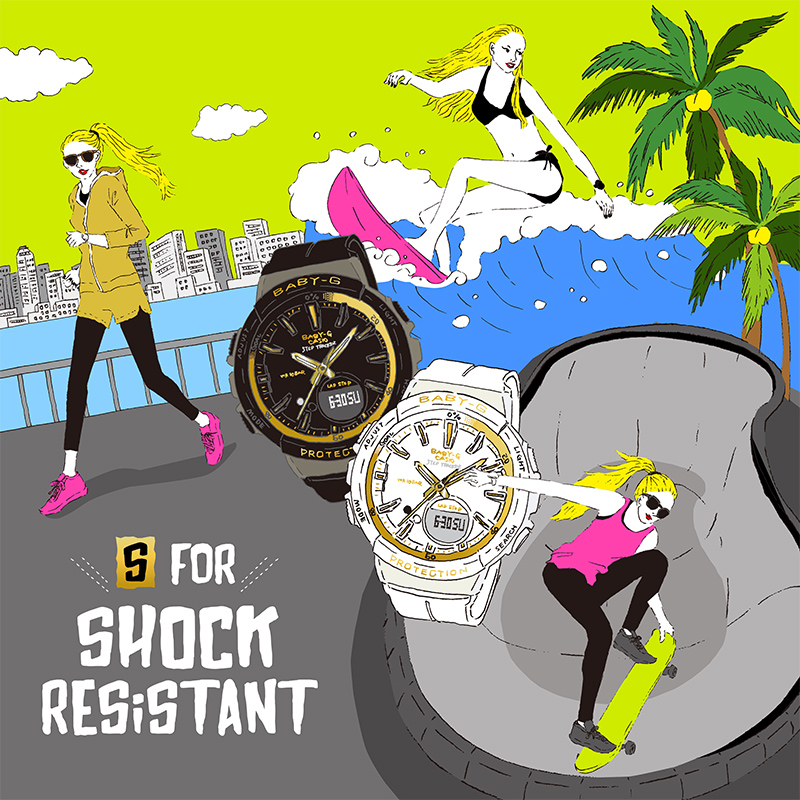 Shock resistant! It's a BABY-G, so you can be sure of its toughness and just concentrate on your workout!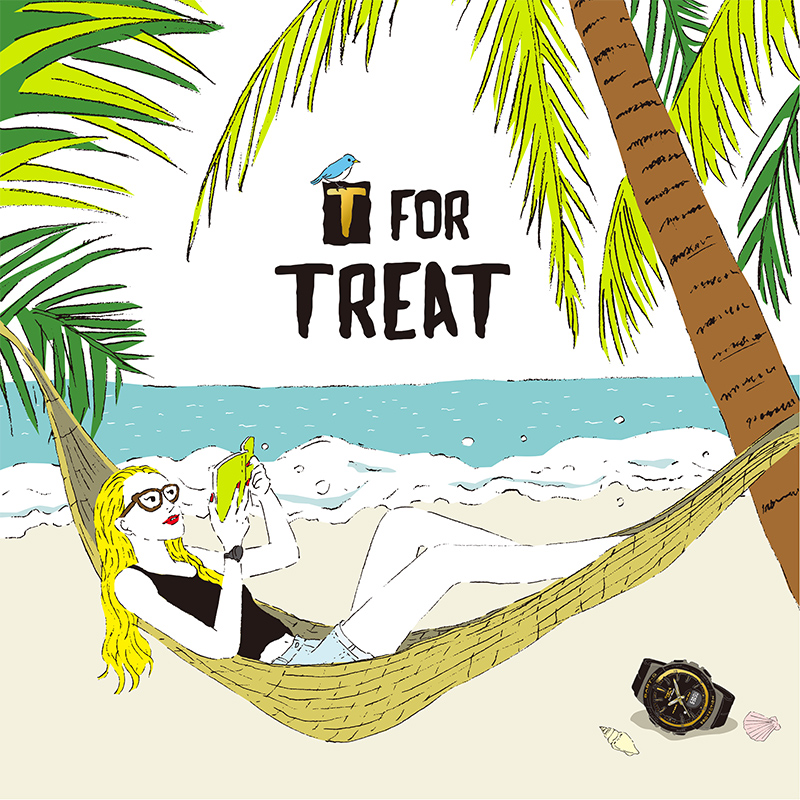 Treat yourself, you work hard, so you deserve a reward. Eat something delicious, in a comfortable place, and rest. Enjoy the balance.