BABY-G's "Tough and Cool" outlook with appeal for women who lead active lives.
SPORTS
AtoZ: the 26ways to a healthy beautiful life with BABY-G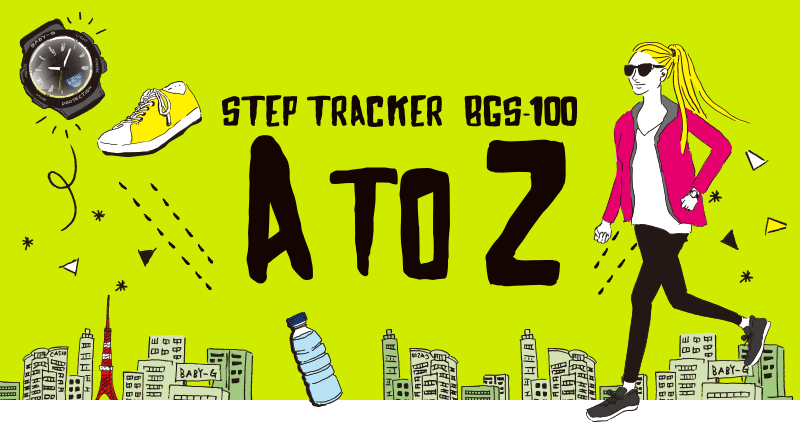 Here we introduce the A to Z list of tips about the convenient functions and uses of the new BABY-G BGS-100 STEP TRACKER, the 26 ways to a healthy beautiful life.
The 4th issue, L to N!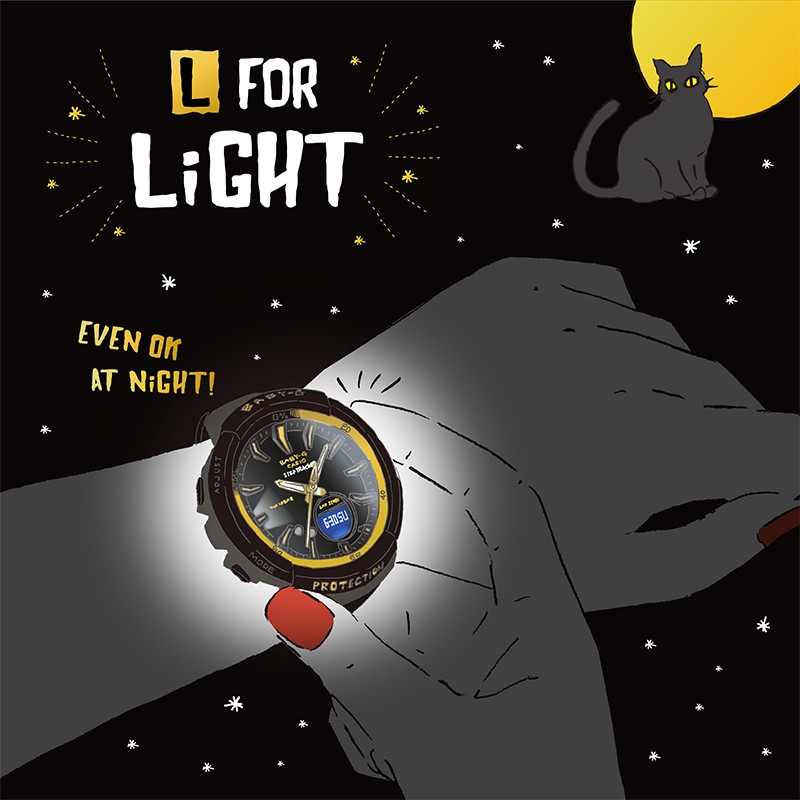 Light, Its lit. The BGS-100 has 2 high intensity LED lights and a high tech visibility program for low light / night visibility.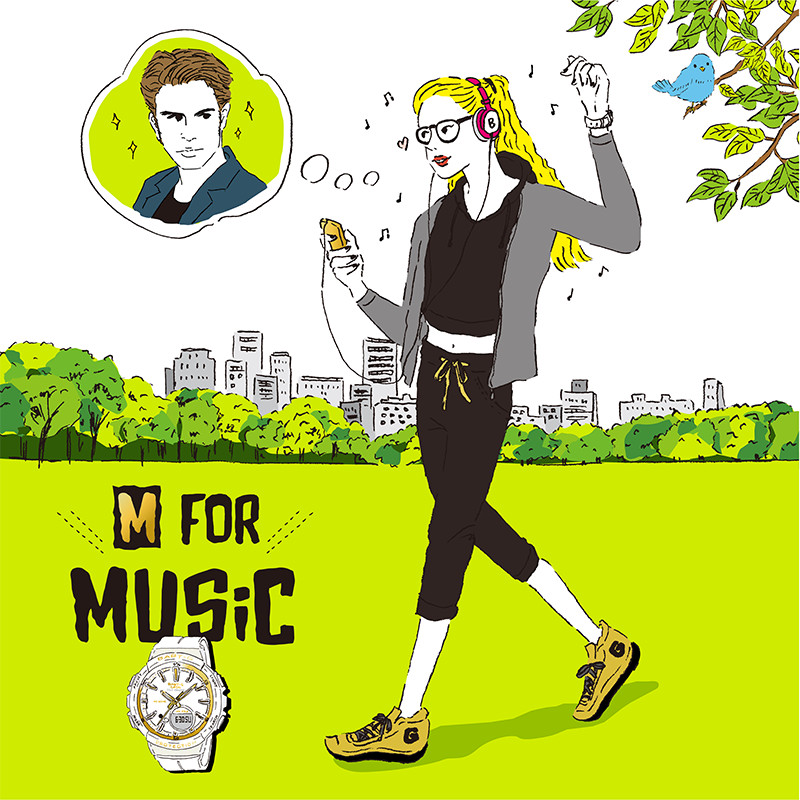 Music, might just listen again to that track he played for me the other day. Such a nice day today.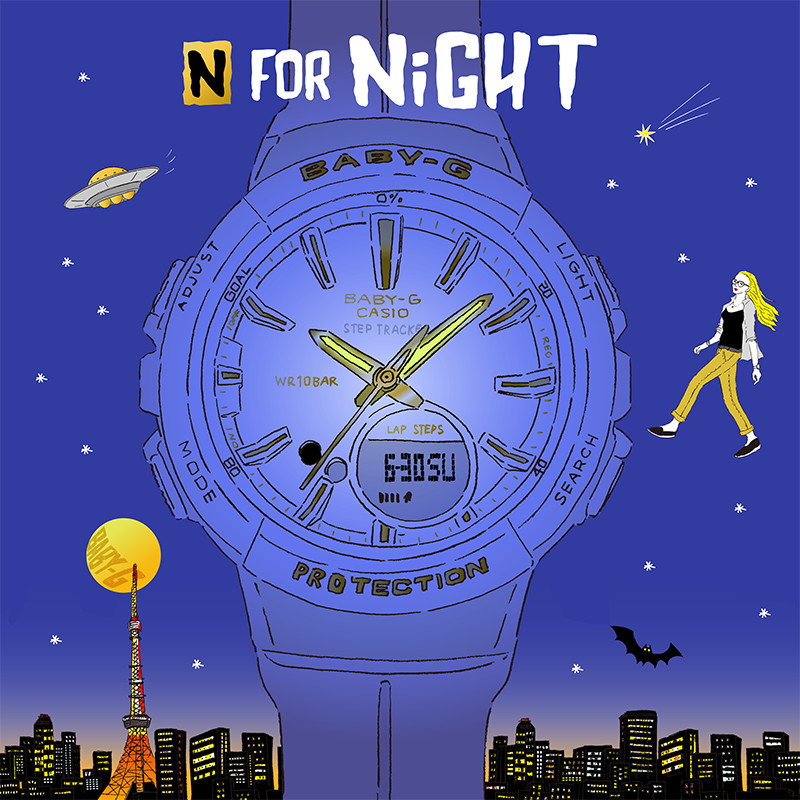 Night, with phosphorus hour and minute hands the BGS-100 is easy to read at night. Partying with friends is always fun, but a night-time walk is also a nice change of pace.