BABY-G's "Tough and Cool" outlook with appeal for women who lead active lives.
SPORTS
AtoZ: the 26ways to a healthy beautiful life with BABY-G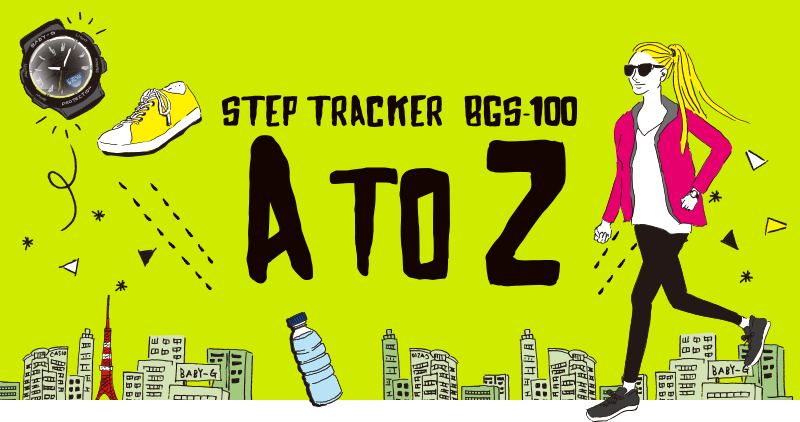 Here we introduce the A to Z list of tips about the convenient functions and uses of the new BABY-G BSG-100 STEP TRACKER, the 26 ways to a healthy beautiful life.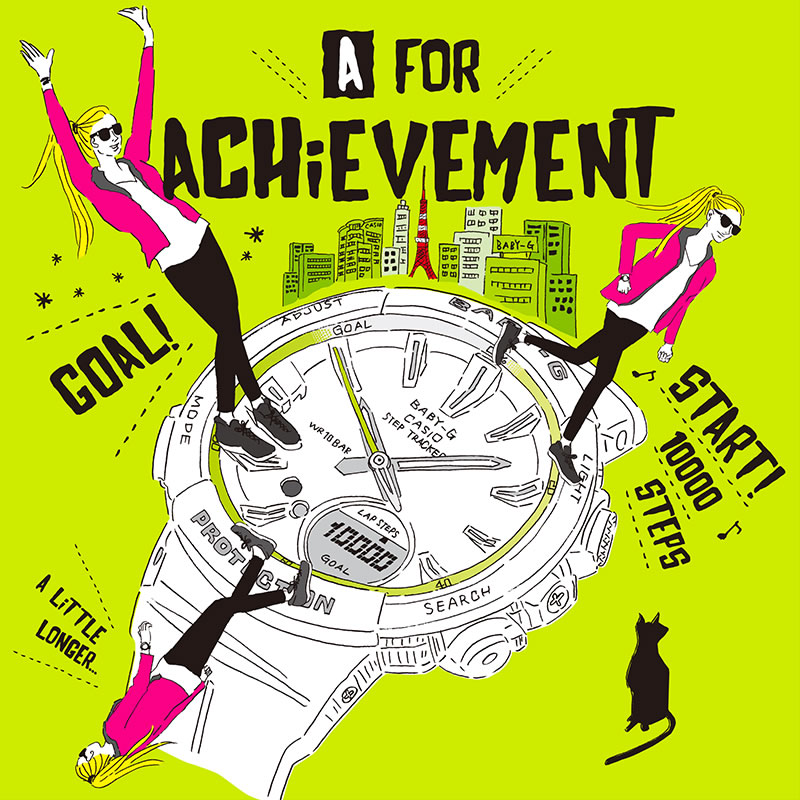 The first in a series of cool illustrations this is "A" for "Achievement",
which is really what we get at the end, but anyway, lets GO FOR IT!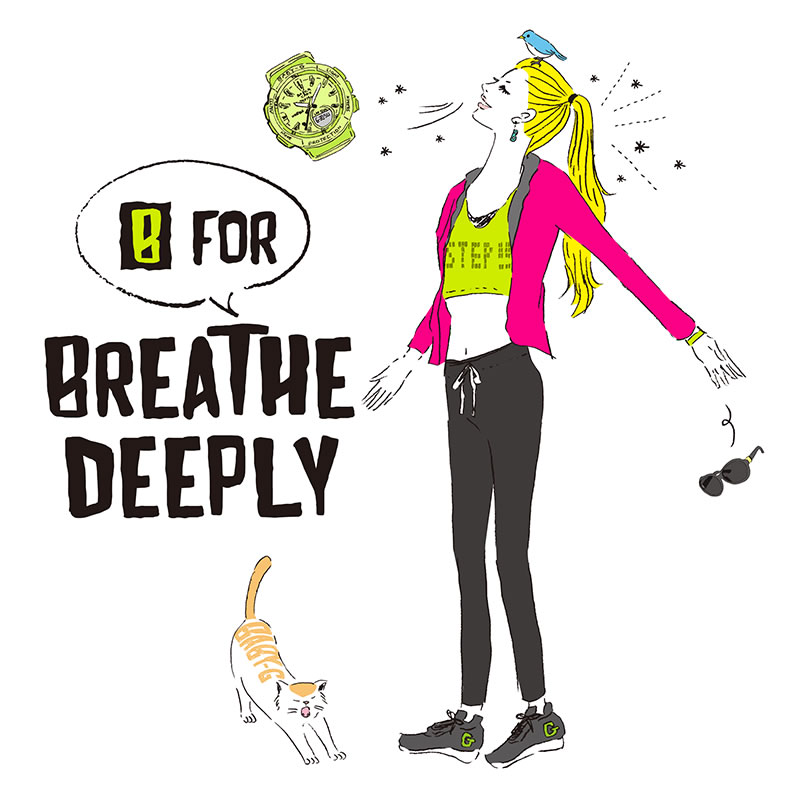 Plan B is to breath, don't forget to breath. Take a moment to stop and take in the scenery. And breath, breath deeply.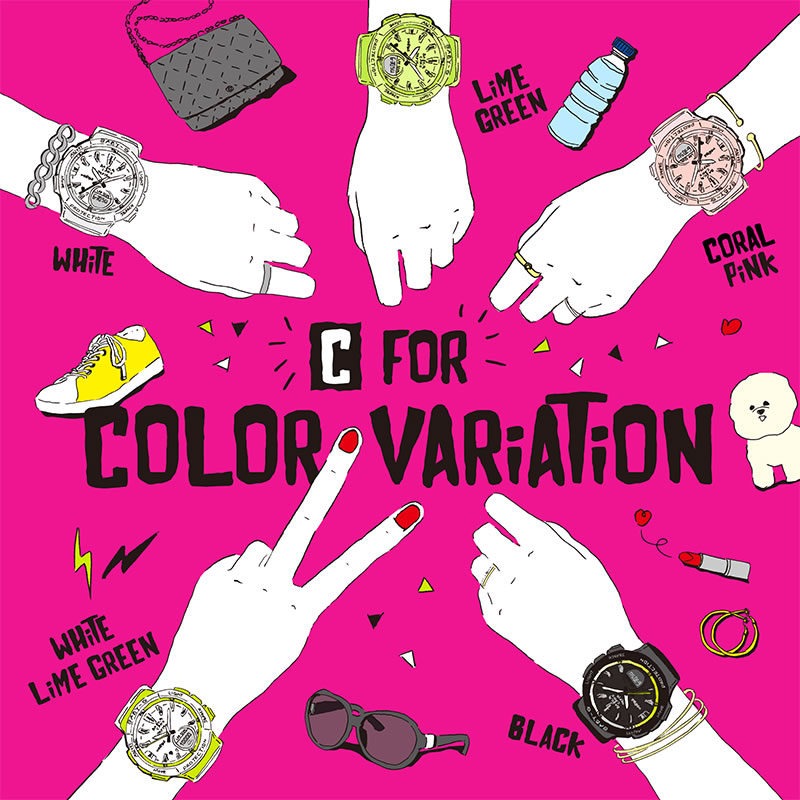 Tip C from BABY-G BGS-100 STEPTRACKER. Color variation because you're looking so good!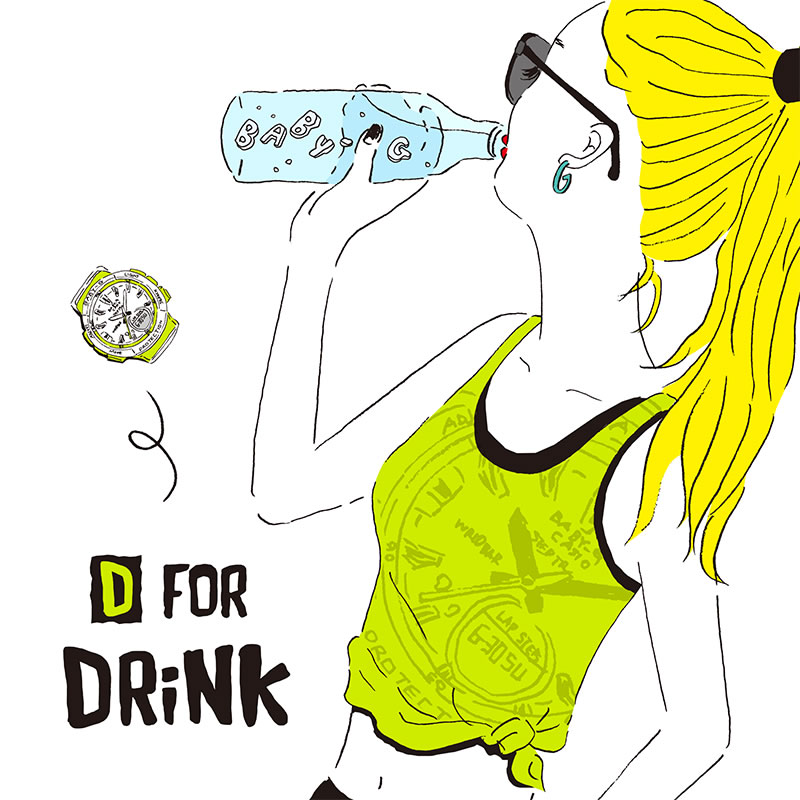 D is for your favorite healthy drink, carrying it with you, you can drink at will for a healthy recharge.