BABY-G's "Tough and Cool" outlook with appeal for women who lead active lives.
SPORTS
AtoZ: the 26ways to a healthy beautiful life with BABY-G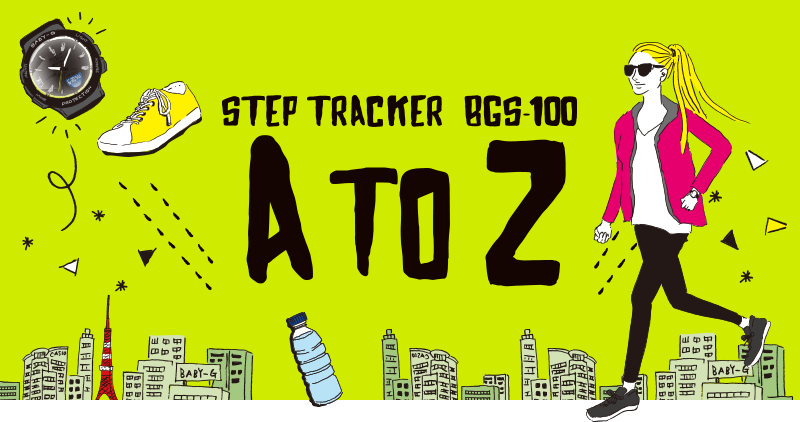 Here we introduce the A to Z list of tips about the convenient functions and uses of the new BABY-G BSG-100 STEP TRACKER, the 26 ways to a healthy beautiful life.
The thread issue we introduce I to K illustrations!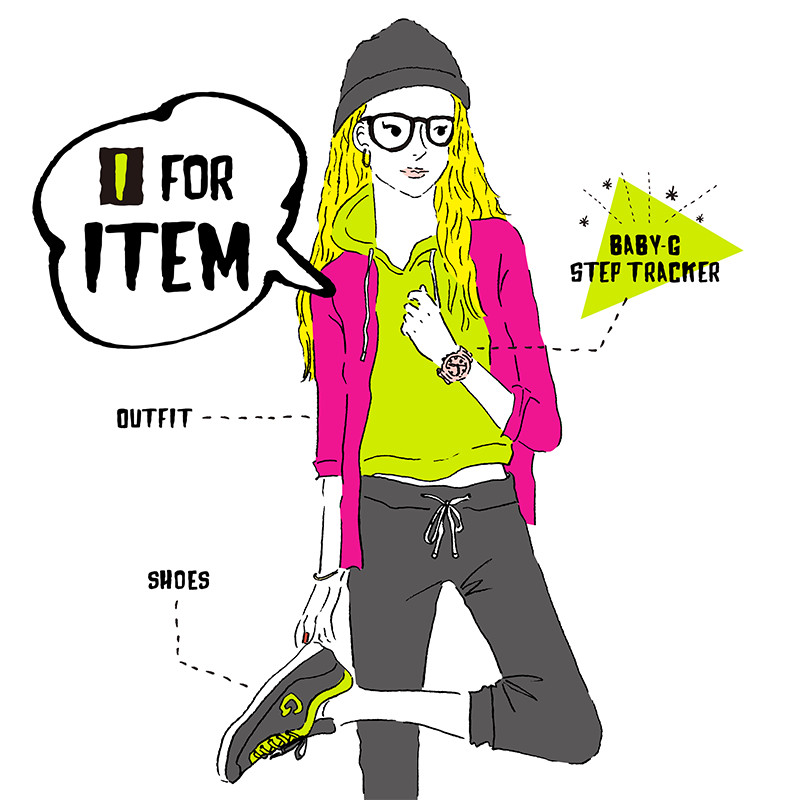 Item. Essential items for stepping: your favorite stepping shoes, and stepping outfit, and your BABY-G BGS-100 STEPTRACKER. The athleisure stepping essentials.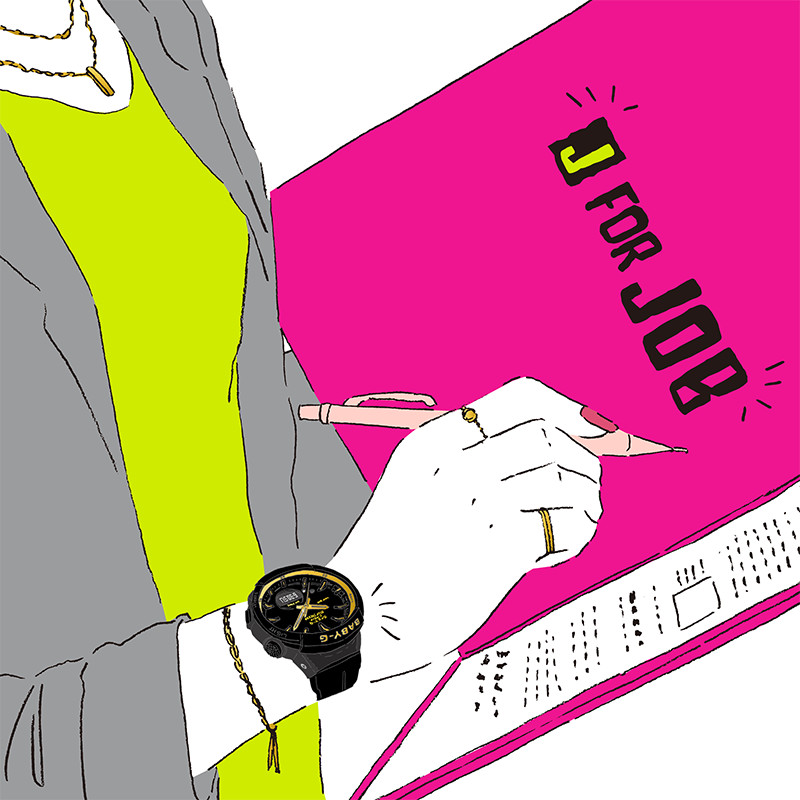 Job. Maybe you can't workout while your at the office, but the BGS-100 counts your steps at work too, so you can program your whole day to be part of your workout.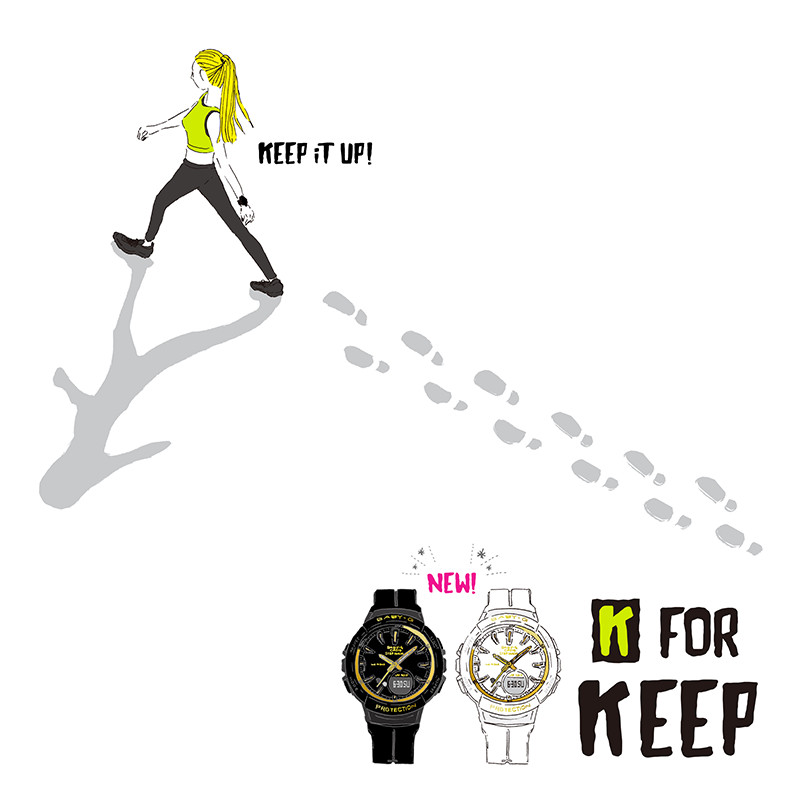 Keep, Keep it up. A concerted effort always brings desired results. Wearing the BGS-100 keeps us motivated, and everyday we'll keep steppin' out and steppin' up.