BABY-G's "Tough and Cool" outlook with appeal for women who lead active lives.
SPORTS
AtoZ: the 26ways to a healthy beautiful life with BABY-G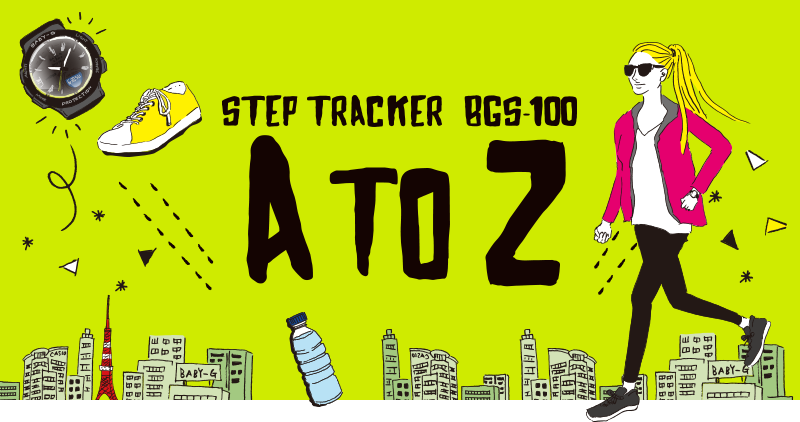 Here we introduce the A to Z list of tips about the convenient functions and uses of the new BABY-G BSG-100 STEP TRACKER, the 26 ways to a healthy beautiful life.
The second issue we introduce E to H illustrations!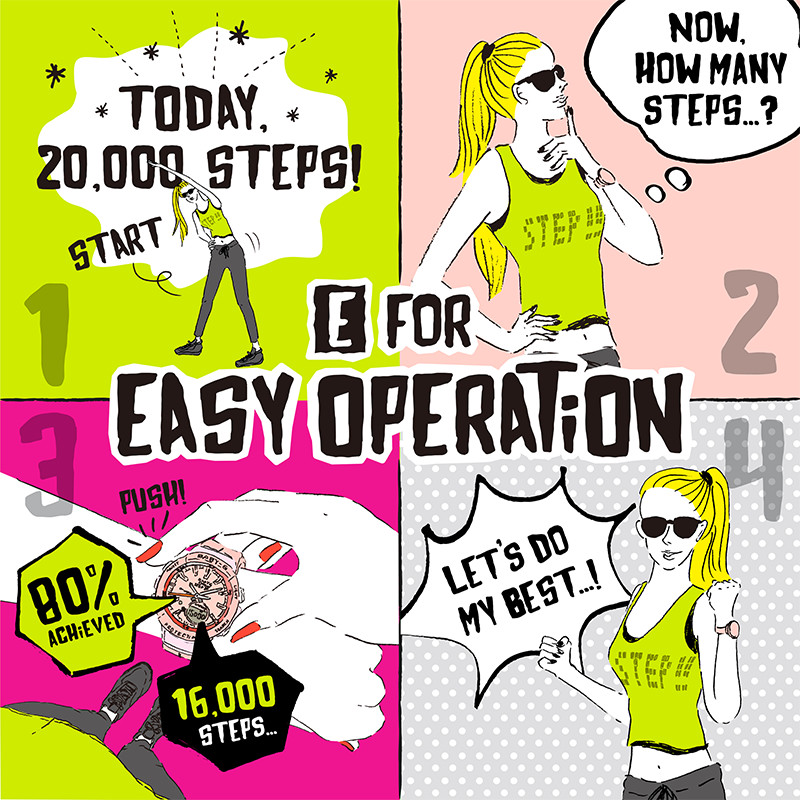 Easy operation : With just the push of a buttton,the second hand indicates your current progress! How many more steps to today's goal?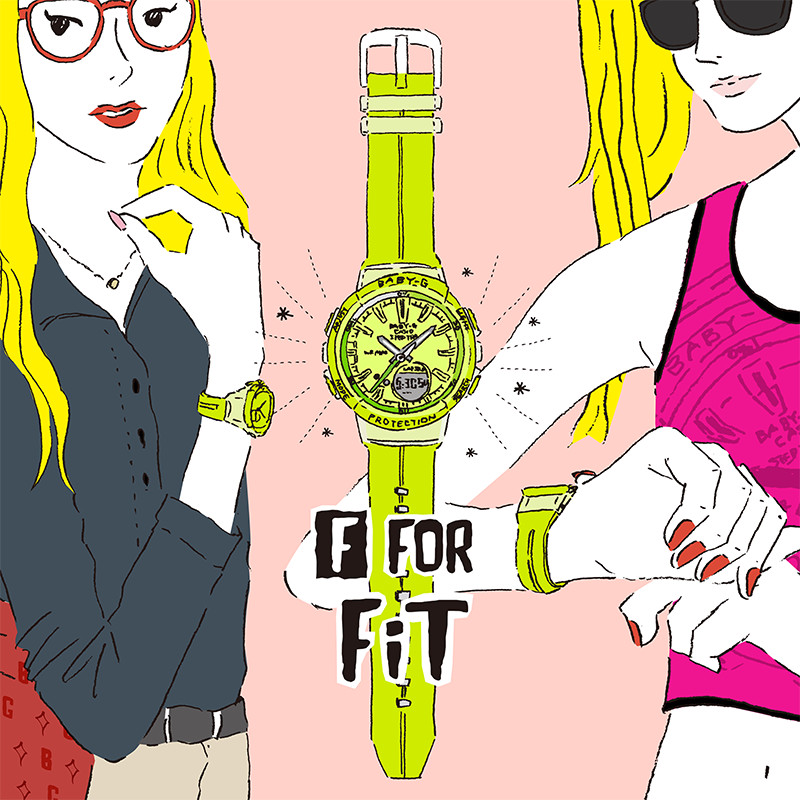 F is for fit, fabulous fitness. The slim sharp design of the BABY-G BSG-100 STEPTRACKER fits with any scene. It's the perfect watch for womenlike us, who are active everyday.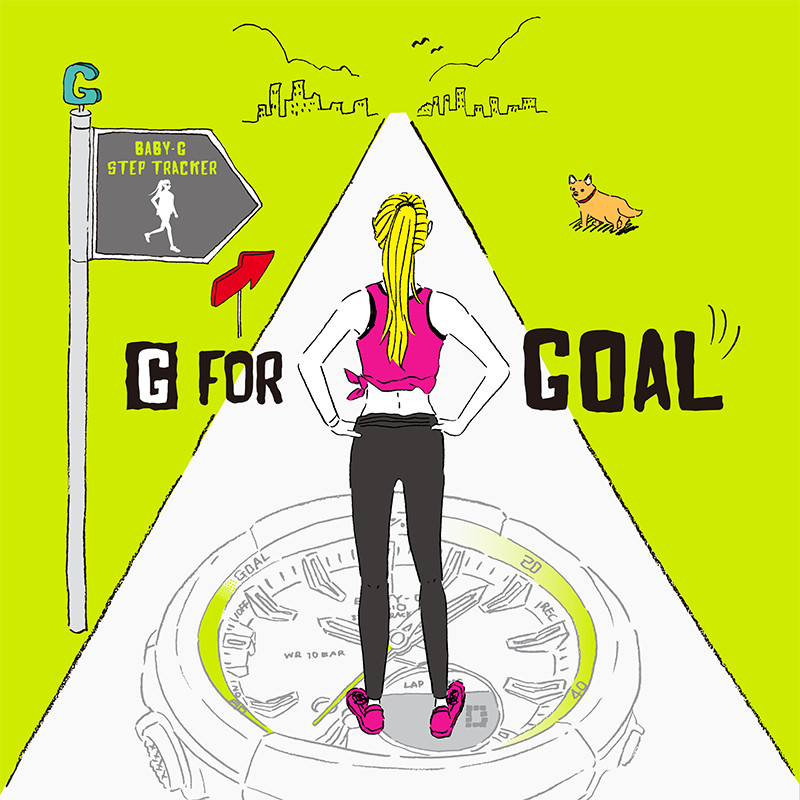 G Go! Get! Your Goal! Set your own goal to suit your own pace or mood. Goals can be easily set anywhere between 1,000 and 50.000 steps. Enjoy the step up feeling daily.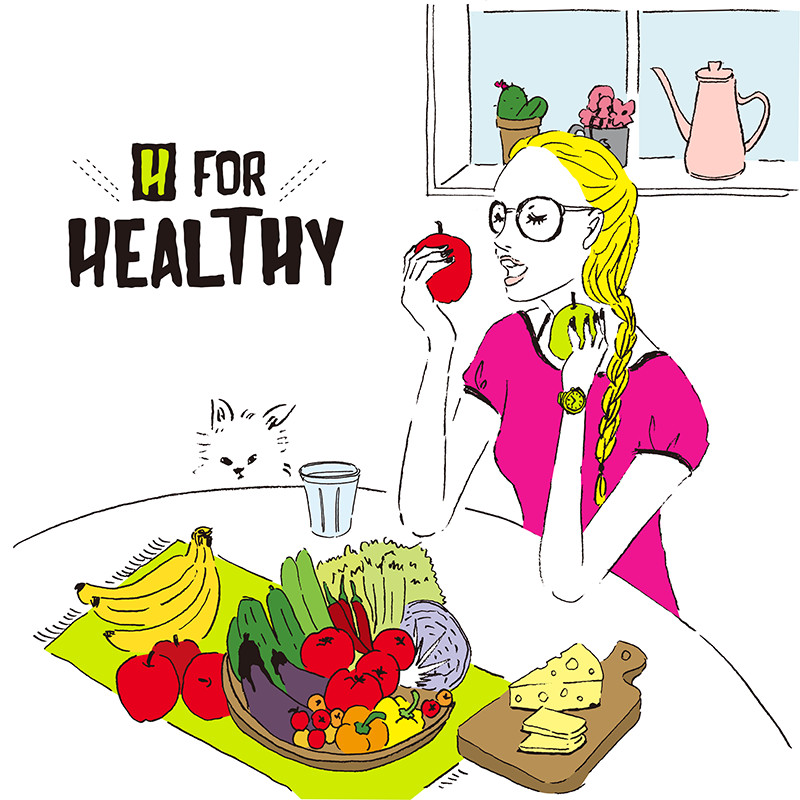 H Heal Health Healthy. We can do anything, with a healthy body! Try using the STEP TRACKER everyday to get into a really healthy lifestyle.