BABY-G Tough and Cool –
for women who lead active lives.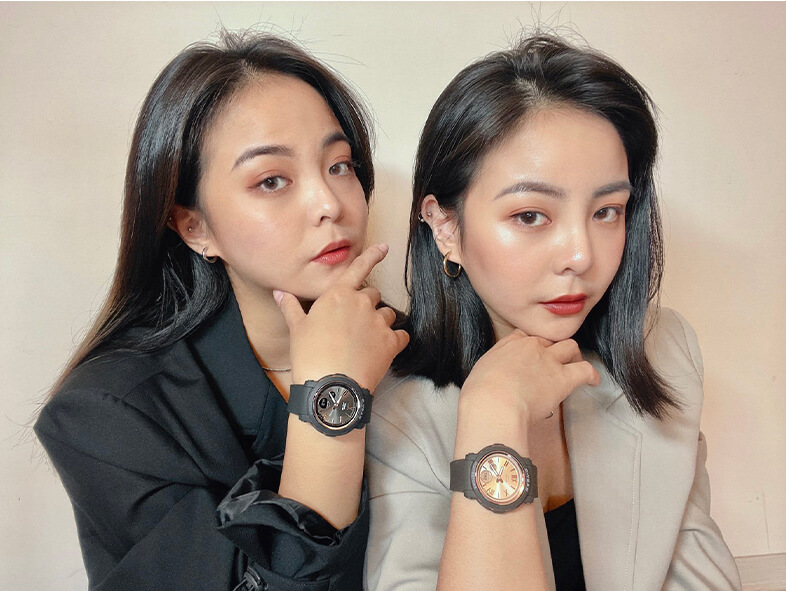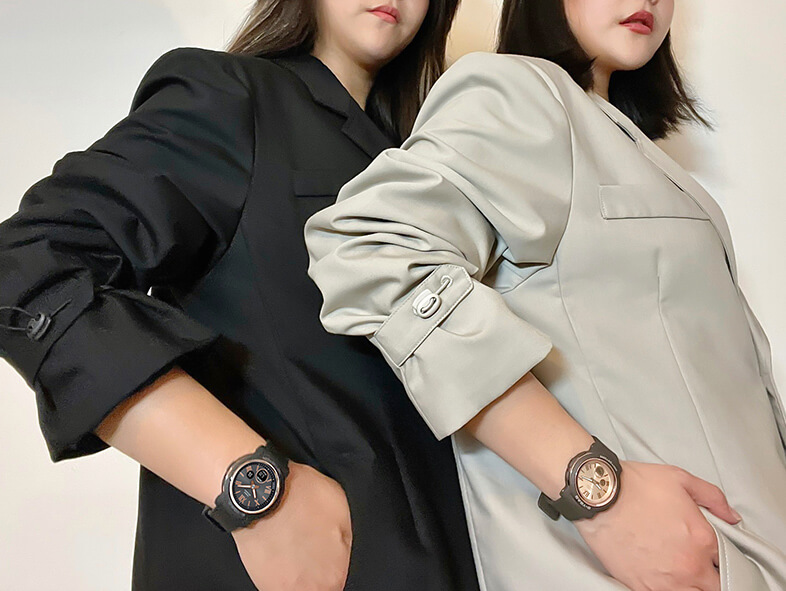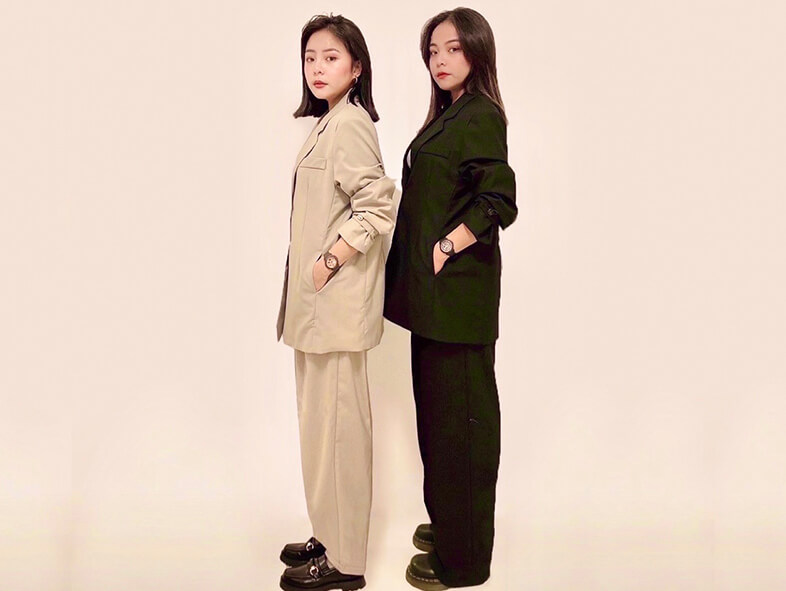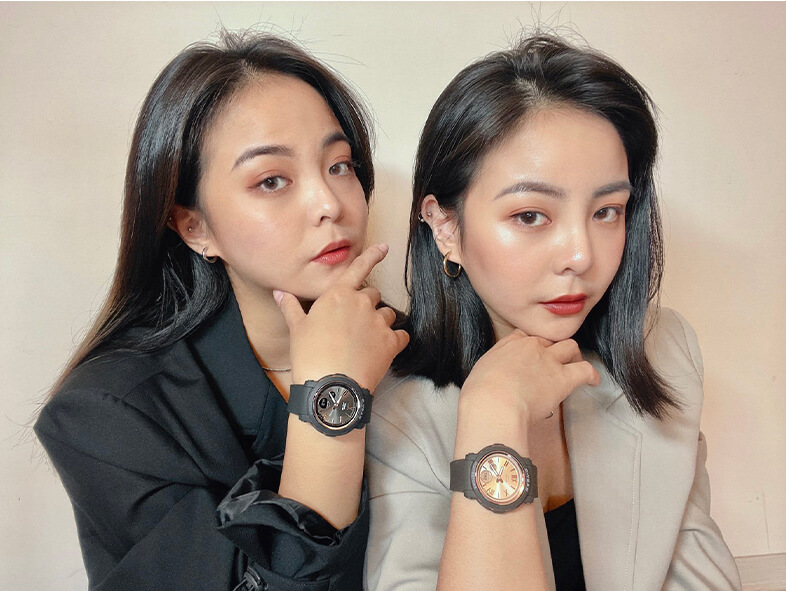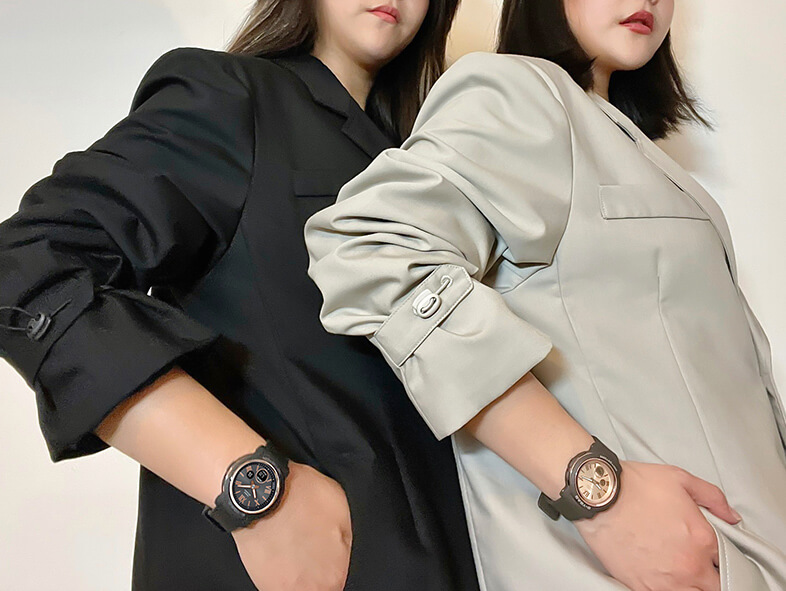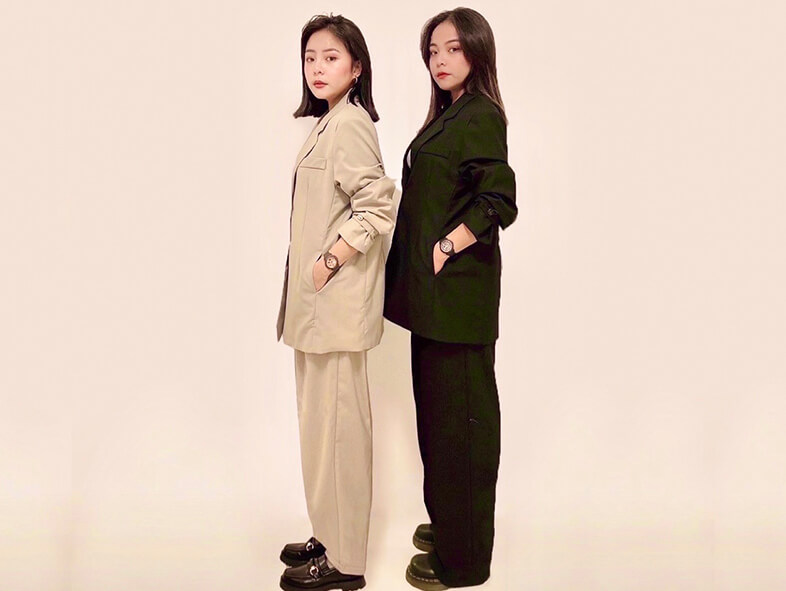 In Taiwan most people's impression of BABY-G is a sporty watch brand. We wanted to show people another side to BABY-G, so we paired the BGA-290 with an elastic-rope design suit to mix formal and casual.
Ai:
Hi! We are twins from Taiwan. I'm Ai, the younger one.
I work as a fashion designer. I love my job and really enjoy my life right now!
Although we dress differently, when shopping, we often buy the same items.
Zhen:
Hi! We are twins from Taiwan. My name is Zhen and I'm the older sister.
I work at a gym as a fitness consultant.
My hobbies include sports, traveling, listening to music and free diving.
I'm in love with beautiful things and I always try to enjoy life!