BABY-G Tough and Cool –
for women who lead active lives.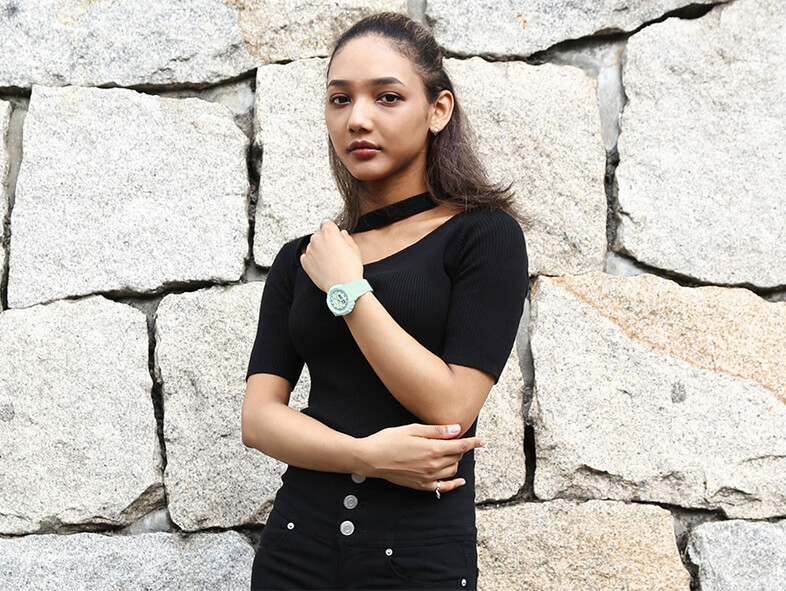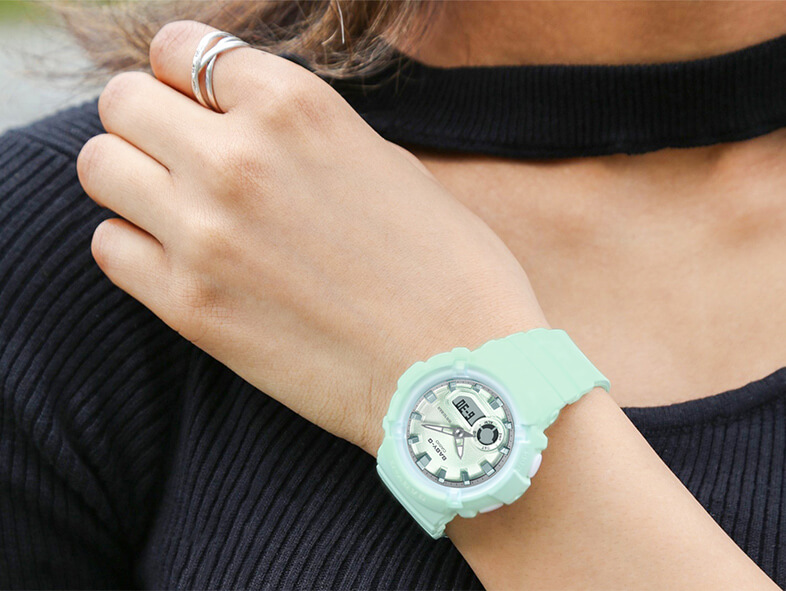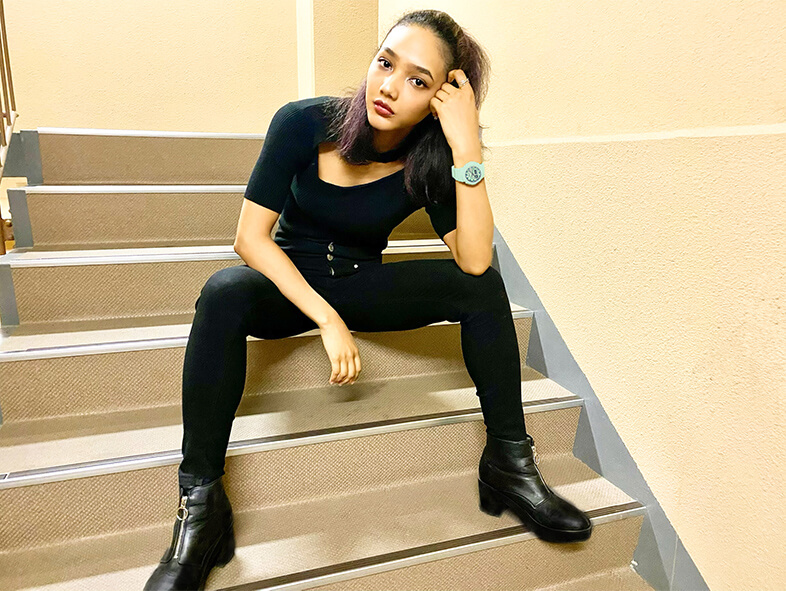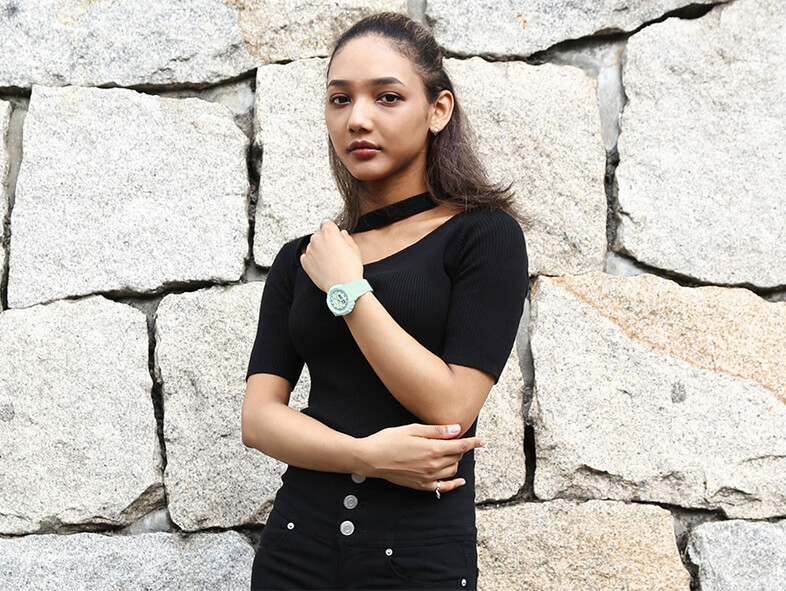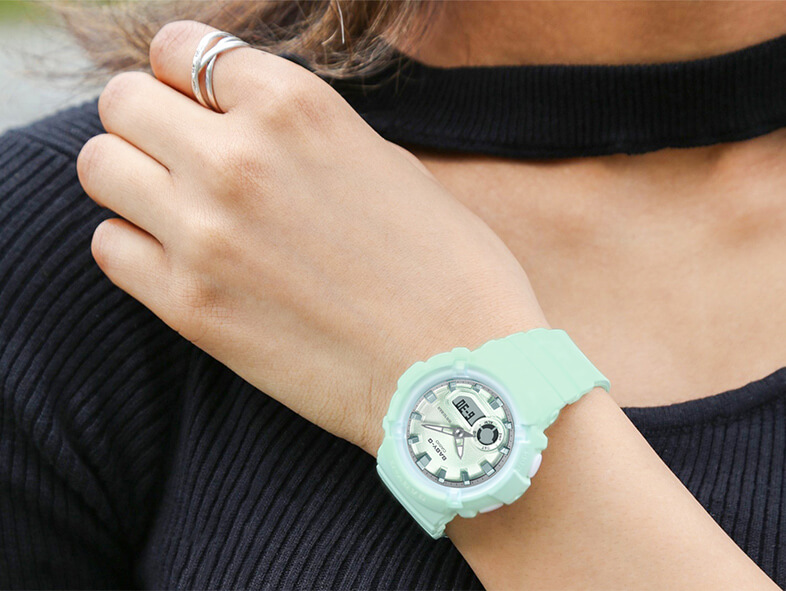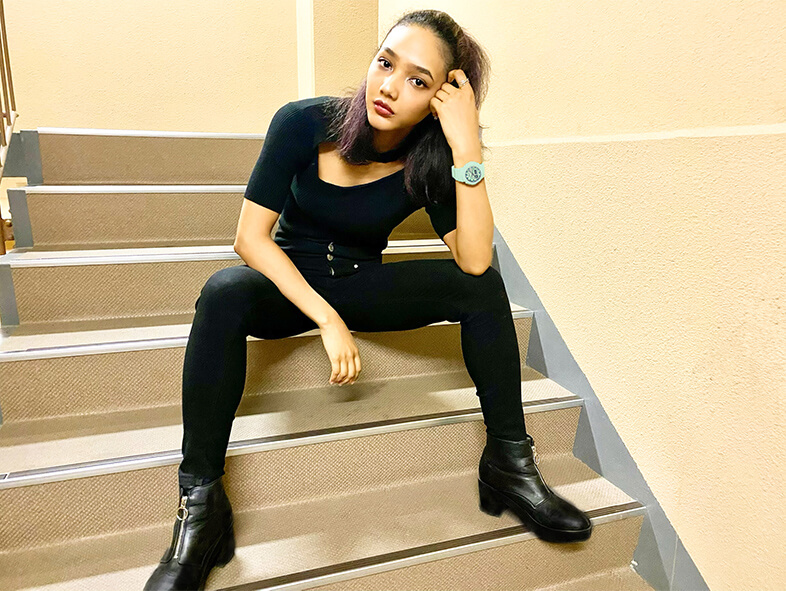 A chic black outfit would be best matched with a cute but sensible mint green.
This green adds a little flavor I like, which makes me think is a nice item to show off your personality!
I'm Mayuka, a half Japanese half American mix living in Japan.
I am passionate about music and make songs with my brother.
I'm also crazy about anime!