Collaboration model
A new BABY-G model produced in collaboration with beautiful people – Japanese designer brand.
The base model is the round, dual bezel BGA-270.
The gypsum-like base color inspired by sculpture, and accented by hour and minute hands colored with the iconic neon hue of beautiful people which lies somewhere between inorganic and organic.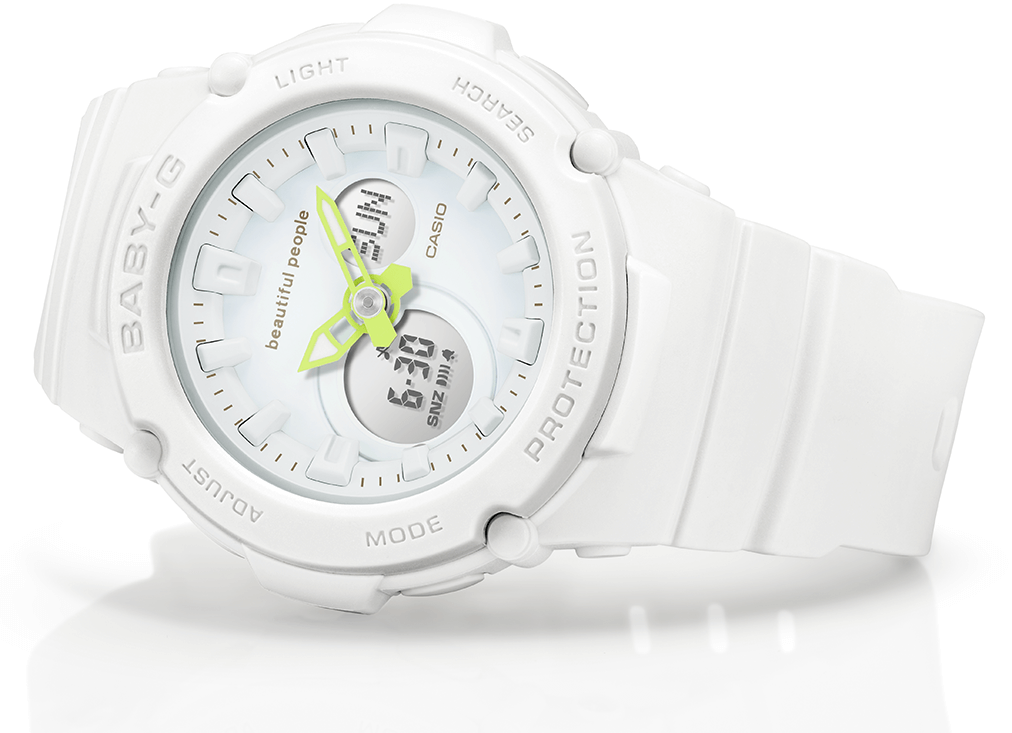 beautiful people is a high-end brand that was founded in 2007 by Designer Hidenori Kumakiri, who believes that "Everything is beautiful." He creates collections that blur the line between ordinary and extraordinary. Finding beauty in combinations of contradictions gave birth the "KID'S SERIES," which uses children cutting and sizing to create children clothing for adults.Starting from the 2017 AW Collection, "beautiful people" has become part of the official calendar of Paris Fashion Week, where it started the "Side-C"design evolution in 2018. By using the lining as the outer layer, Side-C lets people discover the beauty of the in-between garment by looking into the structure and the works behind. The "Side-C" concept is highly praised by Vogue, WWD, and other international fashion media.