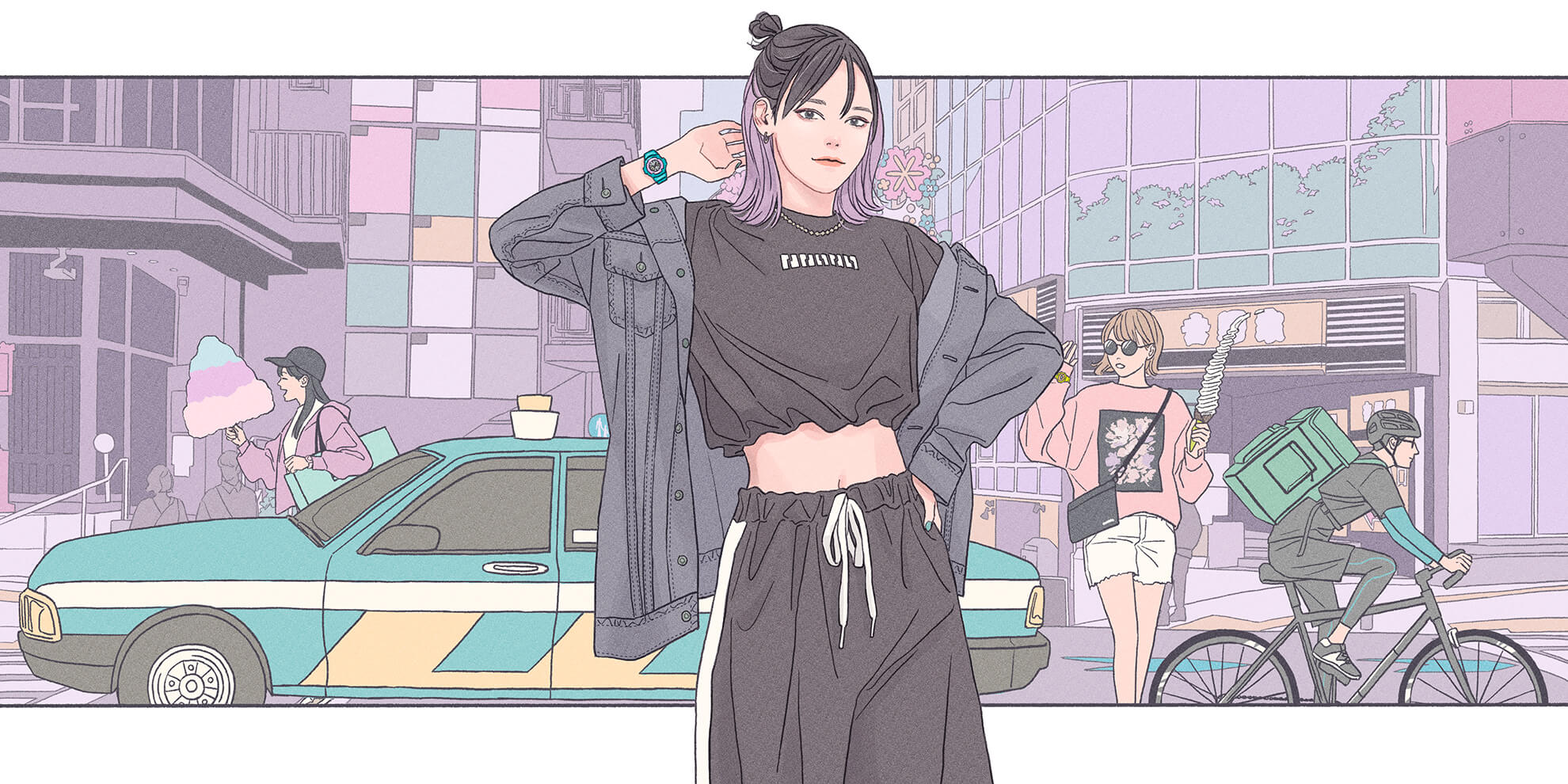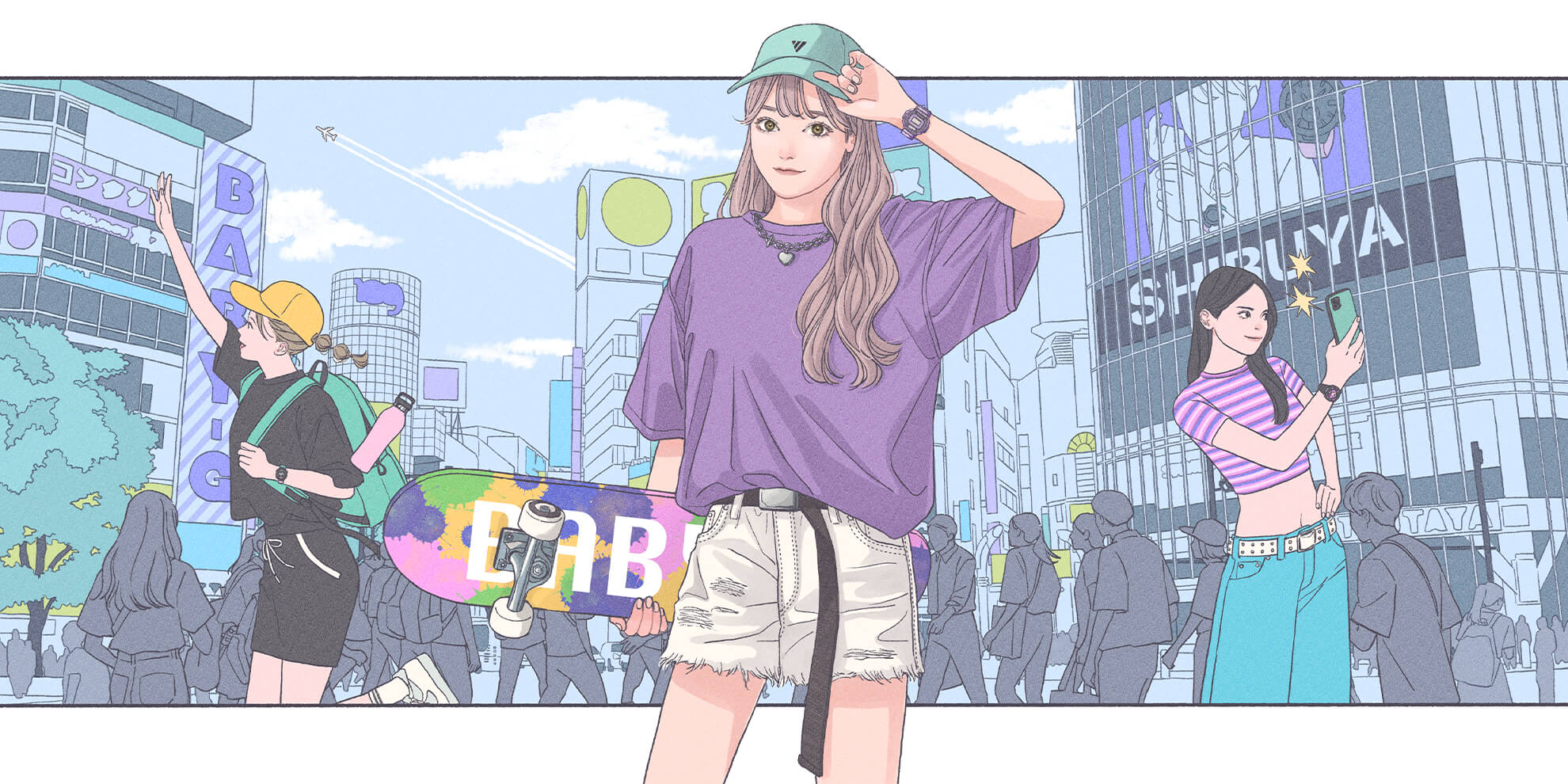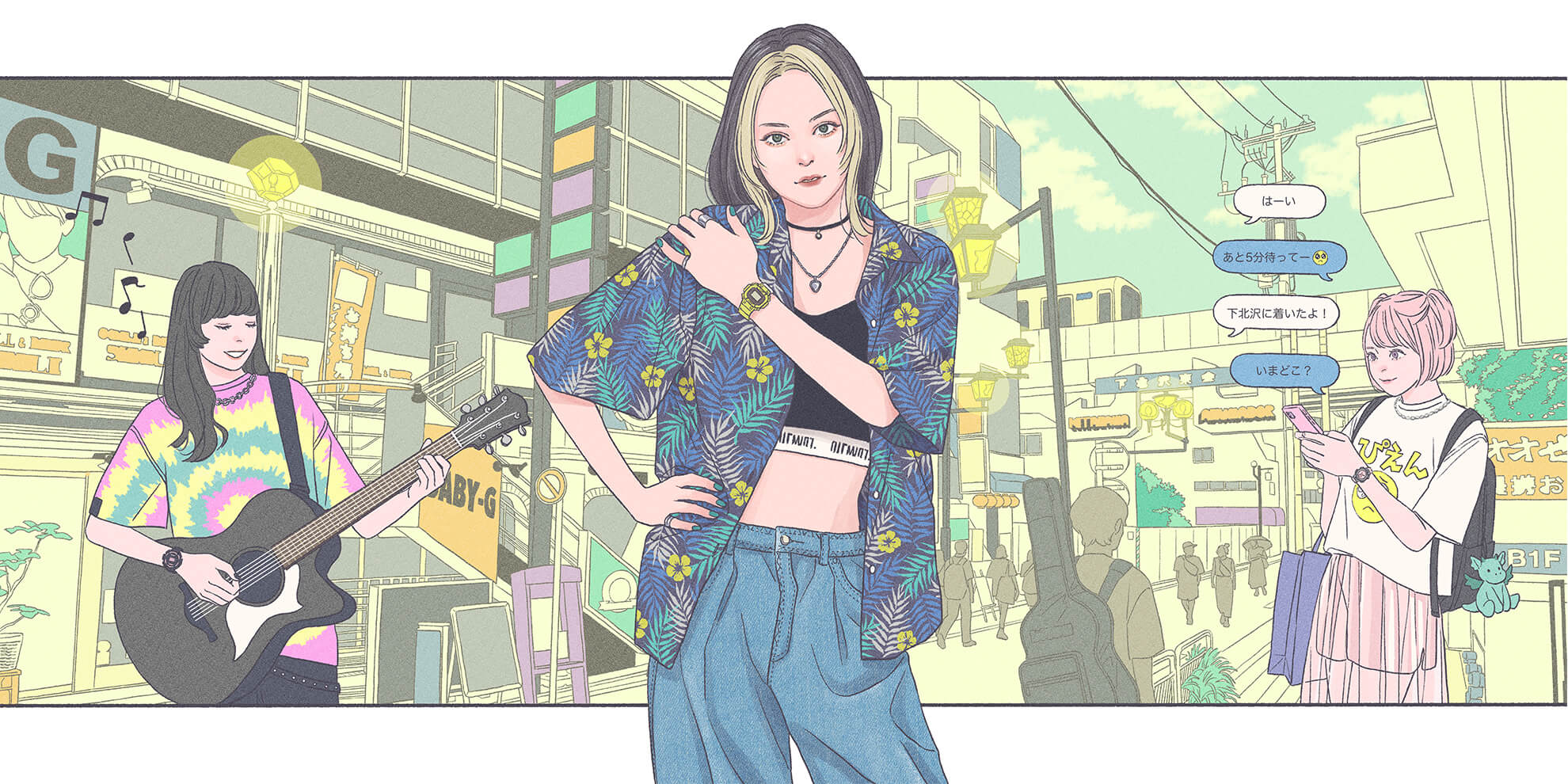 ❝BABY-G meets Harajuku at the world famous Takeshita Street!❞
Takeshita street is one of the brightest and most exciting streets in Tokyo.
From Ice cream cones to crop tops,
Takeshita street is the perfect place to find anything
and everything that screams street style.
To perfect your Harajuku outfit,
pair your outfit with your BABY-G and look like a true local.
What is your favorite shop in Takeshita street?
Wearing Models
❝BABY-G meets Shibuya in the bustling Shibuya Scramble crossing❞
Shibuya Scramble crossing is one of the busiest places in Tokyo for good reason.
From here, you can find so many cute cafes,
cool restaurants and trendy fashion stores.
Whats great about Shibuya Scramble crossing is that
it is also a place to chill out or meet your friends.
So when you're taking your Scramble selfie or relaxing by the Hachiko statue,
be sure to wear your BABY-G and coolest street style look!
Wearing Models
❝BABY-G meets Shimokitazawa in its bustling back streets!❞
Home to all that is cute and cool,
Shimokitazawa is the best place to discover awesome items
which you could never find anywhere else.
Whether you're interested in music,
second hand steals or scouting the latest fashion trends Shimokitazawa has got you covered.
Be sure to wear your BABY-G
to keep your style on point in such a stylish city.
Wearing Models