BABY-G's "Tough and Cool" outlook with appeal for women who lead active lives.
CULTURE
BABY-G x Artist Collaboration Vol.3
Photographer from Japan
Yuma Yamashita
An up-and-coming photographer, Yuma Yamashita took pictures of BABY-G's with free inspiration.
INTERVIEW
Q1: What do photographs mean to you?
A1:To me, a photograph is a creative representation of the event or emotion occurring in the viewfinder.
Q2: What types of time fragments are you accumulating?
A2:Ever since I decided to become a photographer, I feel that time is passing more quickly, and I get a feeling of fulfillment. I am happy to be sensitive to the daily changes in my environment and to have an attention to detail. I want use this as an inspiration for a new means of expression.
Q3: What was the photographic concept for this collaboration?
A3:I tried to express my concept of light and darkness in the indiscriminate flow of time of urban life. I tried to combine the symmetric architecture and landscapes that are my specialty.
Q4: What sort of inspiration did you get from BABY-G for this collaboration?
A4:I BABY-G has always had an image of cuteness. But once I actually put one on, it felt more cool than cute. Now I have the image of a BABY-G that is word by a strong-minded, emotionally tough woman.
Yuma Yamashita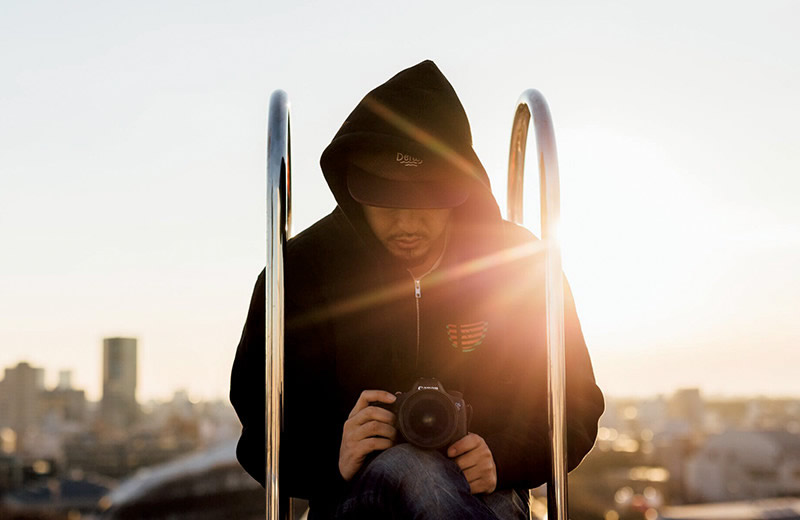 Photographer, Instagrammer
Yuma is a photographer and Instagrammer based in Tokyo. Being attracted to the world of Instagram, he has started his career as a freelance photographer. He has been collaborating with a vast network of photographers across the globe through Instagram and other photo-sharing SNS. He plays an important role in this network of photographers by connecting them to the Tokyo-based artists and creators.
Instagram