BABY-G's "Tough and Cool" outlook with appeal for women who lead active lives.
CULTURE
BABY-G x Artist Collaboration Vol.2
Illustrator from Japan
Fashionable BABY-G coordination tips by Japanese illustrator Natsuki!
01. ITEM FOR STYLISH GIRLS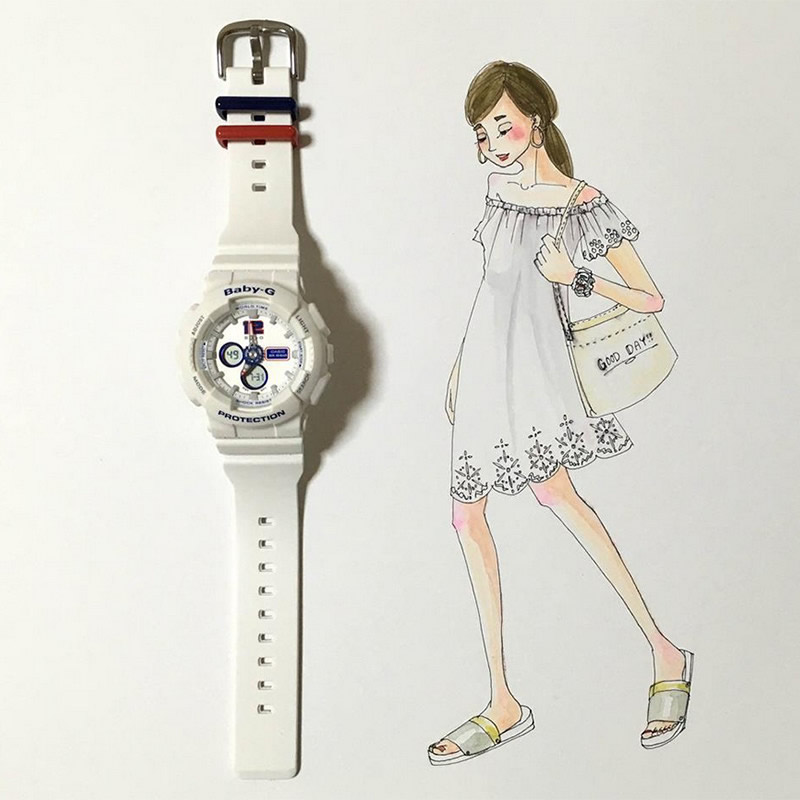 Here are some tips for how to rock your tricolor watch. Get a simple white dress featuring off-the-shoulder collar in style that can give healthier glow to your skin as well as make.
02. ITEM FOR COOL GIRLS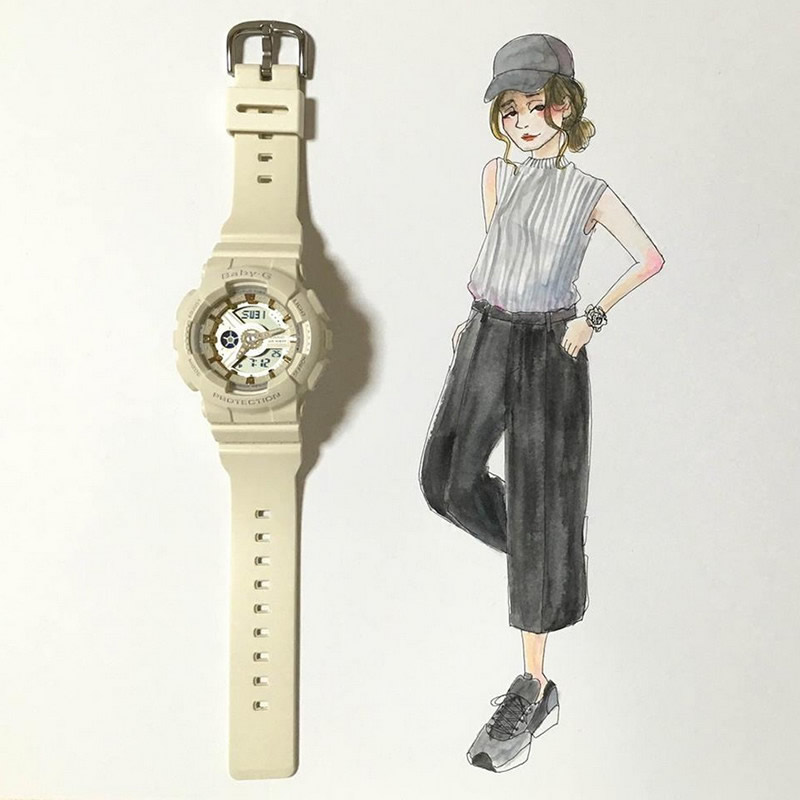 A cool way to spice up the effortless outfit is to pair with BA-110GA-7A2. The gold parts of the watch give extra sparkle to it.
03. ITEM FOR SWEET GIRLS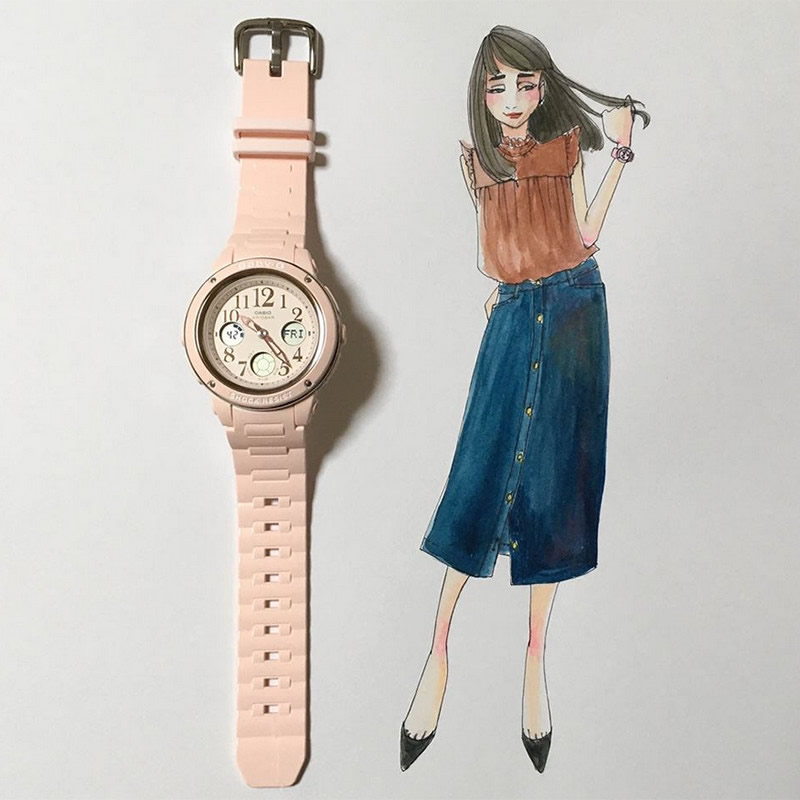 Try a chic fall-ish sleeveless ruffle top with a button front skirt and add a pale pink watch for a cute and elegant look.
INTERVIEW
Q1: What are illustrations for you?
A1:For me, drawing something is the process of applying what I learn. It is said that for many ideas come automatically, but I am not that type. I absorb and consider many things to form my ideas. Many things that I absorb have been substituted from one to next, especially the trends in fashion.
I am easily to be attracted many things, so I store things that I like for the process of creating my illustrations.
Q2: What kind of time do you like to spend?
A2:The reason that I started drawing illustrations was I wanted to use my time effectively. Not spending the same moment for every day but spending time while changing and improving at something. I think it's possible to see that from the illustrations. I draw illustrations based on my experiences and accumulated time, but even I was very satisfied at that time, when I review my work from a month later, I always find many reflection points. But I enjoy changing my point of view and I would like to grow old feeling that the present is the best all the time.
Q3: Can you tell me the concept of your illustrations in this collaboration with BABY-G?
A3:The theme is "a watch tells the person's most favorite things ". Even though fashion style and preferences often change, at the basic level, people do not usually change their favorite things that much. I think you can see that from choosing a watch. There is a wide range of clothes and people wear different clothes everyday but a watch is not like that. People choose a watch that they love truly and it tells that person's personality. Thus, I tried to draw illustrations to consider each character.
Q4: What kind of inspirations and ideas did you get from BABY-G?
A4:I did not get bored to see BABY-G's watches because I discovered many functions and nice designs in the small dial faces of each watch. It is a simple design but has a lot of energy and I felt they were well designed. I tried to imagine and draw characters that everyone will sympathize as much as possible, while at the same time making them seem special.
Natsuki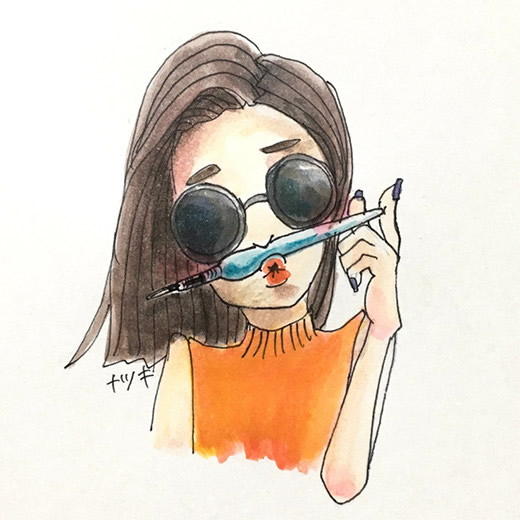 Natsuki is an up-and-coming illustrator based in Kansai. Her passion for drawing began when she was a fashion design student. She's into visiting vintage clothing stores, discovering things that she loves.
Instagram