BABY-G's "Tough and Cool" outlook with appeal for women who lead active lives.
CULTURE
town & country
two stories
story:
beach town
The city beach town looks good against the big blue sky.
Modern designs and colors are perfect for those who like to accessorize.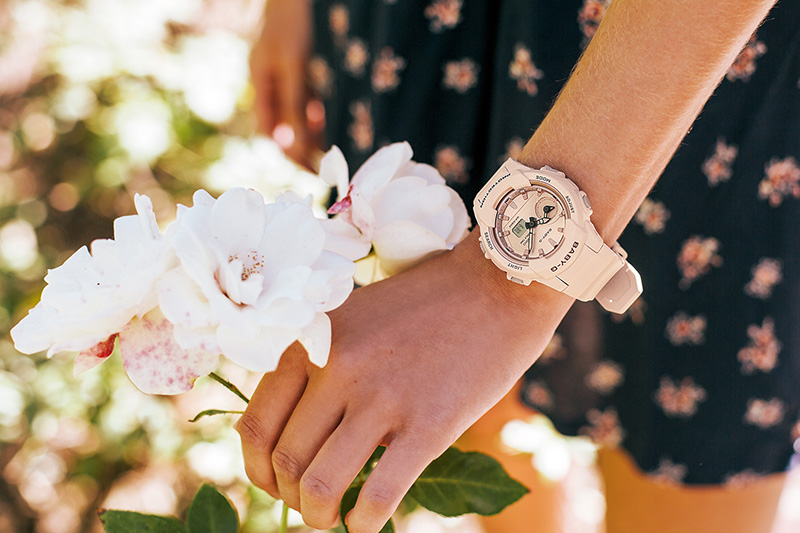 profile04

milan
wallssmith

Gifted with both brains and beauty, Milan studies sociology at UCLA and aspires to be a cinematographer. Milan loves L.A., and her BABY-G suits its movie-like towns and fulfilling campus life.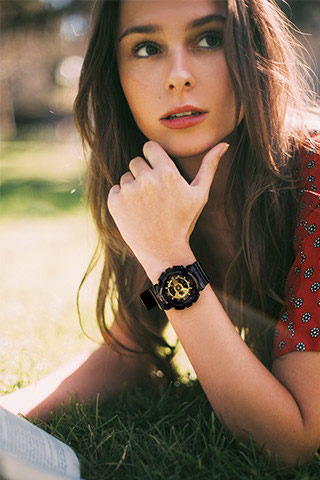 Milan lives in West Hollywood and drives an Italian car to her campus in Westwood every day.Her tall figure suits short dresses. She studies at UCLA's famous cinema studies department, the alma mater of film director Francis Ford Coppola. Being from Australia, Milan has a relaxed attitude and loves UCLA's green campus. A fan of running and swimming, she leads an active lifestyle and likes to read on the campus lawns in her free time. The 419-acre campus is also perfect for taking a stroll, featuring year-round warm weather and various types of flowers. On her days off, Milan loves going to the beach, and she often takes her camera to get shots of the scenery. "I love my BABY-G because it keeps me on track when I'm focused on taking photos or reading." She particularly favors the black BA-110, and often wears it as an accessory to her many dresses. Busy with both study and leisure, this future cinematographer relies on BABY-G to get her by.