BABY-G's "Tough and Cool" outlook with appeal for women who lead active lives.
ART
BABY-G × WAGASHI ART
-Japanese Confectioneries-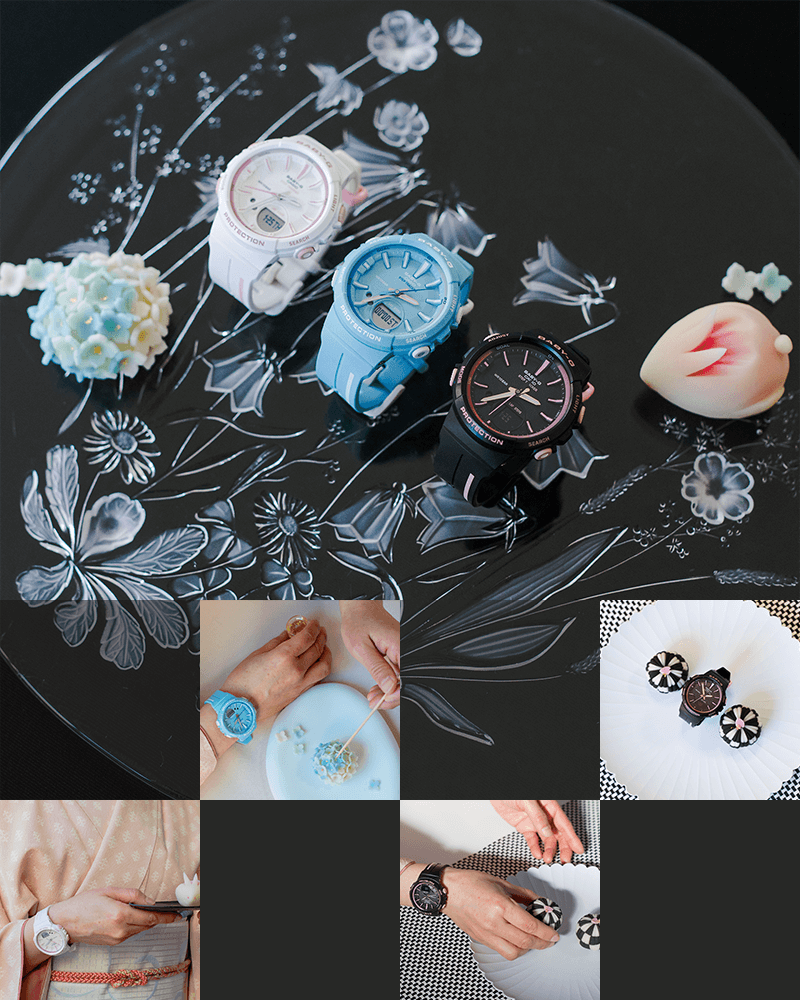 Japanese confectioneries are designed to evoke the various good feelings of the four seasons. And just like BABY-G, these traditional sweets are beautiful to look at, and have elegant flavors.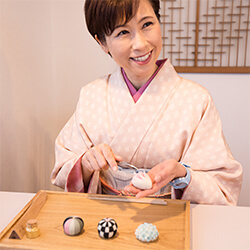 Misonoi Yuko
Misonoi Yuko resonates, representing Temari Co., Ltd. as the Sole Artist and CEO. At Temari's atelier, located in enchanting Kamakura, she is creative and involved, whether it be a new recipe, holding a seasonal event, teaching a special method of cooking or selling their delightful delicacies. Having started in Japan, she is actively and positively spreading the appreciation of Japanese Confectionery Art worldwide.

The design of the Ichimatsu Temari is registered in the Japan Patent Office, and is the original design for our Kamakura Temari. We have paired the Ichimatsu Temari with the black watch to make the black and white Ichimatsu Temari. The pink lines of the watch symbolize the petals of Japanese sakura blossoms and springtime. The smooth inner bean paste is made of strained small beans, and goes well with Japanese green tea.
The Temari confectioneries are made in the image of traditional Japanese Temari balls, and the symbolism of the four seasons in their colors adds to their captivating quality.


The hydrangeas of Kamakura are very famous, and these confectioneries use these flowers as a motif, with the pastel blue gradations, just like the watch, as the petals. Hydrangeas have scores of petals, and finishing these sweets by hand is a very delicate process. We have finished them with gold powder, making them even more gorgeous.

Many skills are used in making Japanese confectioneries. In the case of these rabbits, we use a technique called "umekomibokashi," which, literally translated, means "blurring by embedding". The rabbits'expressions are in white, with a trace of light pink that fades to transparent. The watches hands are always moving, and seem to have an expression of their own. When using scissors to trim the ears, the rabbits appear to take on various expressions, which only adds to their cuteness.