BABY-G's "Tough and Cool" outlook with appeal for women who lead active lives.
Check out our new concept, mixing BABY-G's designs and colors with matching makeup!
Makeup is definitely important when dealing with fashion.
Using the watches the individual characteristics to create expressive makeup.

WITH Sparkling Star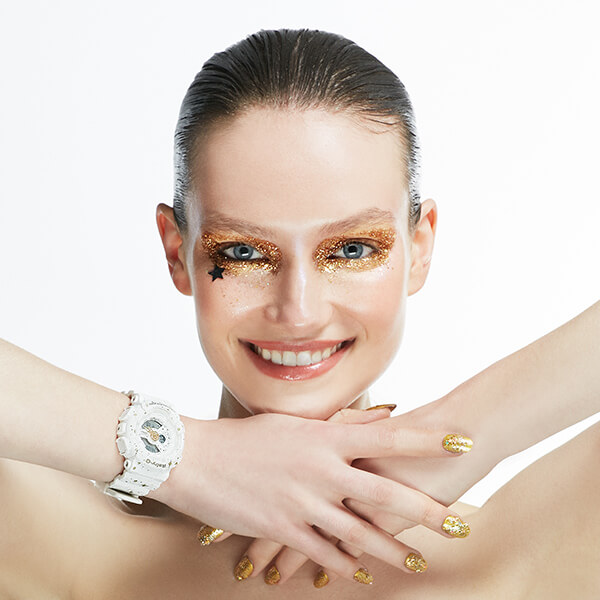 Here's BABY-G's BA-110ST white edition painted perfectly with a dazzling star motif.
Brilliantly gold glittered eye makeup accented with a star. This makeup refreshingly exudes BABY-G.

WITH Burgundy Feather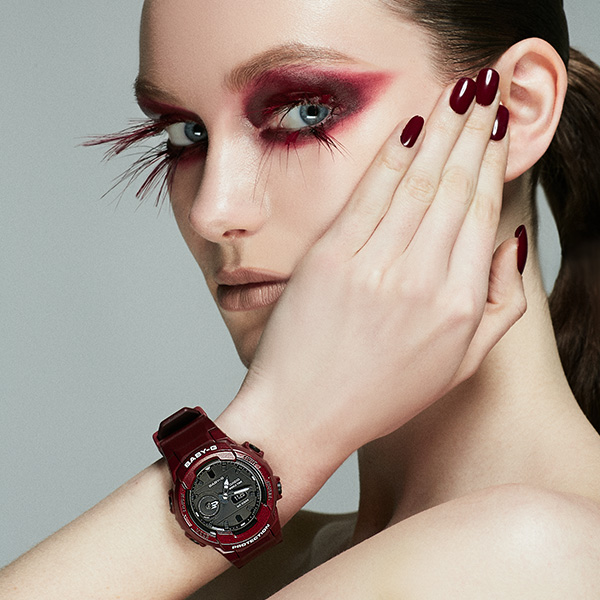 Contrasting the strength of the BGA-230S's masculine design by adding a feminine flare though feather eyelashes creating uniquely bold expression.
Giving a deep adult look through burgundy makeup.

WITH Fairy gradation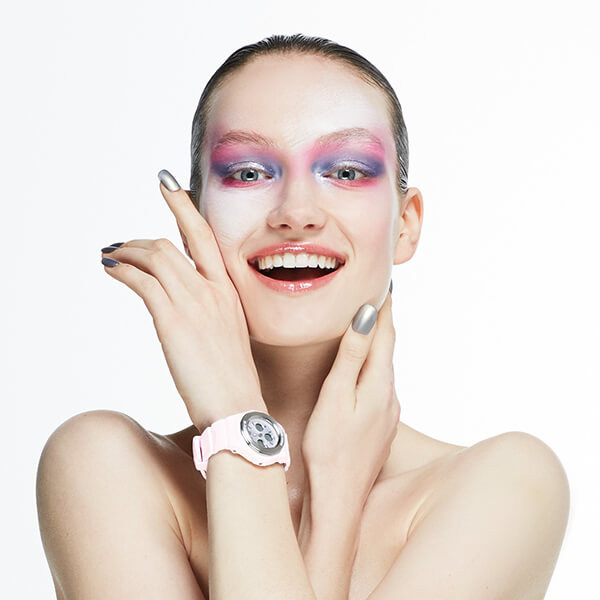 Painted with a pastel gradation toned face and a silver bezel, the BGA-110ST is a gem.
The makeup, fairy inspired with pink gradations, gives a very pure and gentle touch.

WITH Gold studs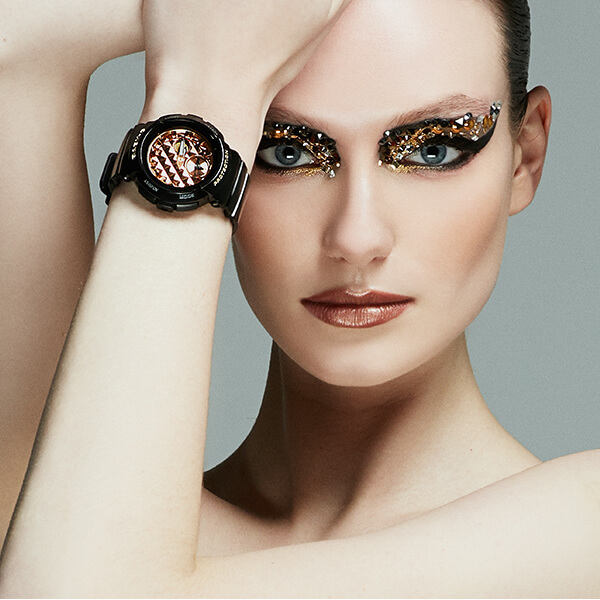 The studded BGA-190M radiates a 3 dimensional mix of strength and coolness.
The BGA-190M is complemented with an edgy makeup consisting of bold lines and studded gold rhinestones giving a fierce image.