BABY-G's "Tough and Cool" outlook with appeal for women who lead active lives.
FASHION
"WHY DO YOU CHOOSE BABY-G?"
EMMA LARSEN
-STYLIST-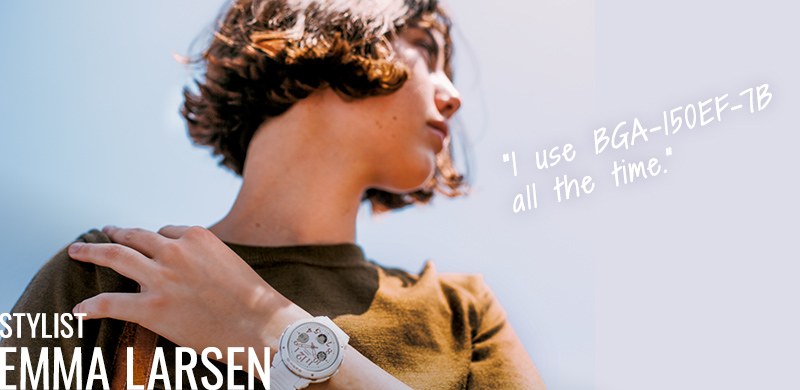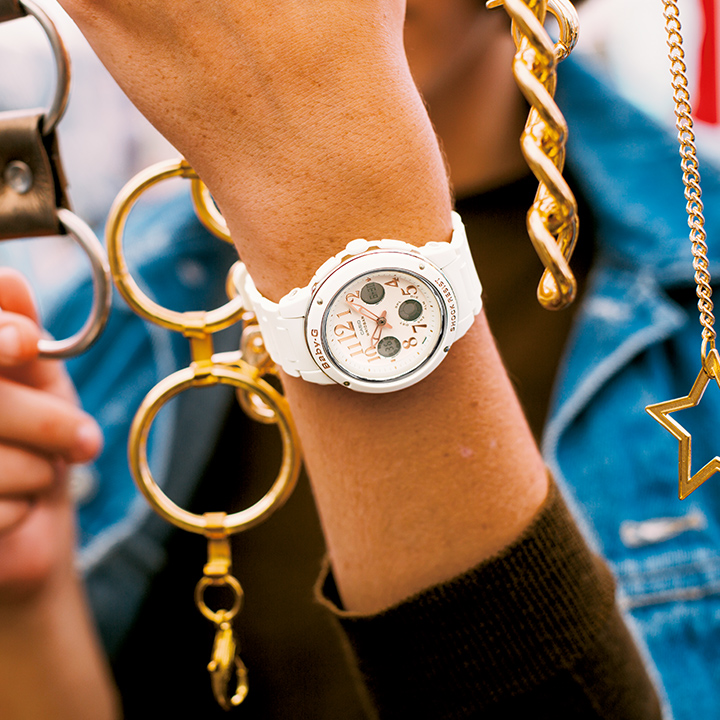 This is one piece that stands above the rest, with a design and functions that suit whatever the day may bring.
After being an assistant for two years, Emma, from northern California, is now a freelance stylist. She sports a combination tom-boy/vintage look, favoring pants and vintage dresses. On her days off, she goes to concerts and visits flea markets for styling ideas.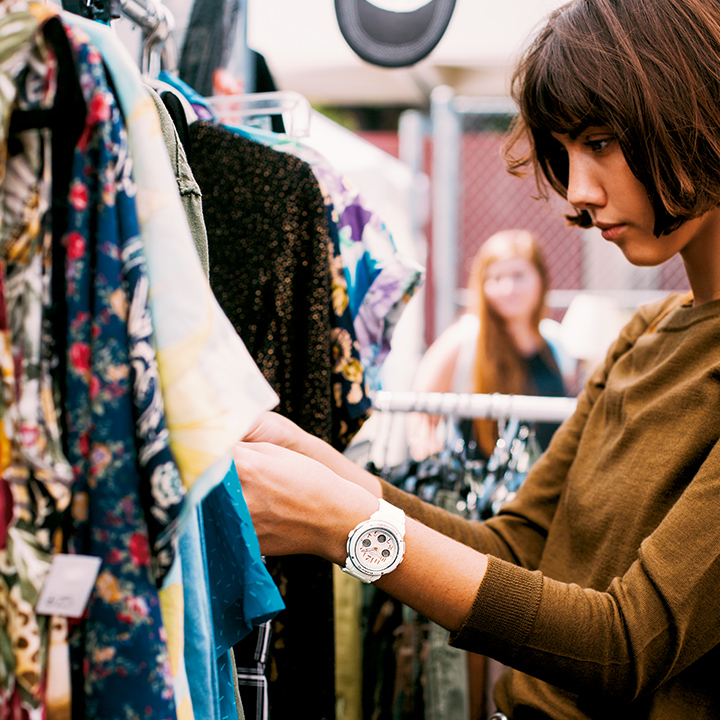 Emma wears a white BGA-150EF-7B to accent her outfits. The large rose gold numbers on its face offer originality, while its feminine design matches perfectly with her classy style. This model also features three dials showing the date, world time, stopwatch, countdown, timer, and alarms functions, which are also useful for work.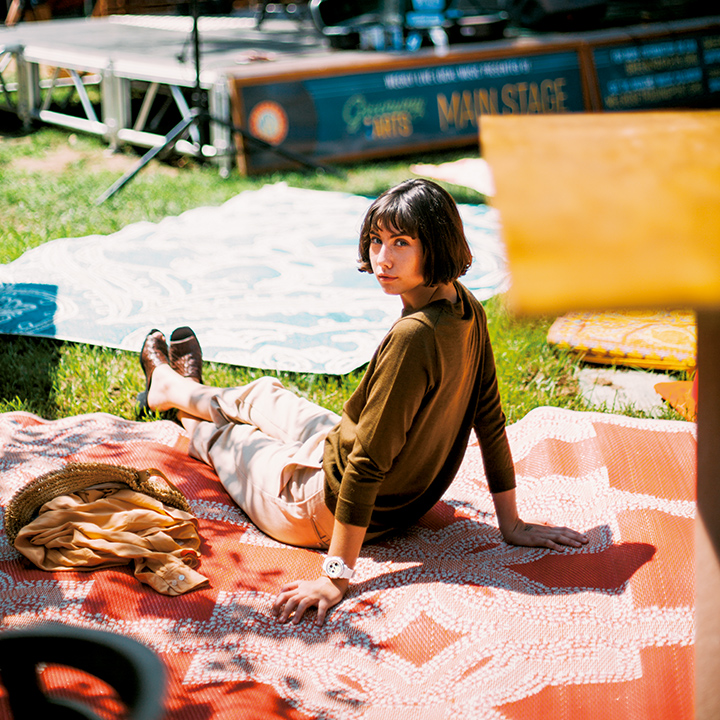 "Having a watch on my wrist while coordinating outfits and searching for clothes and accessories in my limited free time is a life-saver. The face is cute, too," she says. At home, Emma enjoys cooking and playing guitar and singing with her friends. Naturally, she makes full use of the stopwatch function when cooking.