BABY-G's "Tough and Cool" outlook with appeal for women who lead active lives.
SPORTS
"WHY DO YOU CHOOSE BABY-G?"
BIANCA ALATORRE
-ARTIST-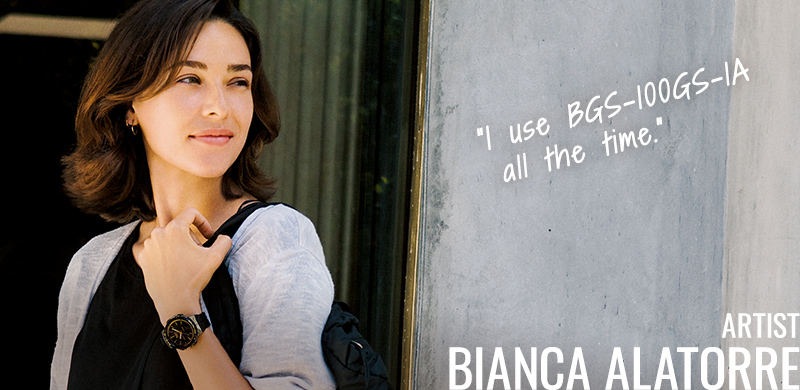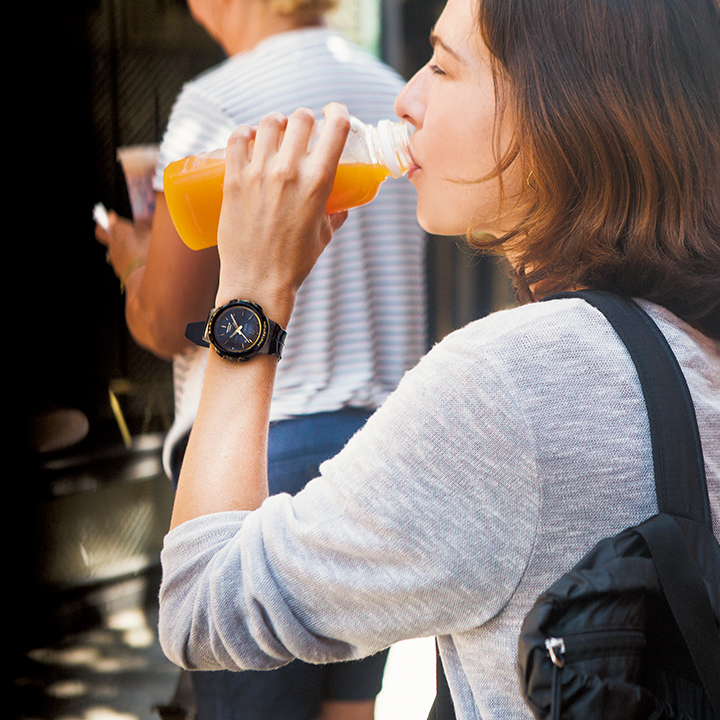 Perfect for the health-conscious Los Angeles, the BGS-100GS-1A has garnered attention among women of all ages, and it proudly sits on Bianca's right wrist as she takes Tupelo for a walk.
In sunny Los Angeles, you often see people taking their dogs for a walk on hiking trails and in parks. Bianca, who lives in Santa Monica by the sea, enjoys hiking and basketball, and has had more opportunities to go hiking ever since Tupelo, her energetic dog, came into her life. BGS-100GS-1A, with its step tracker function, is perfect for someone active like Bianca.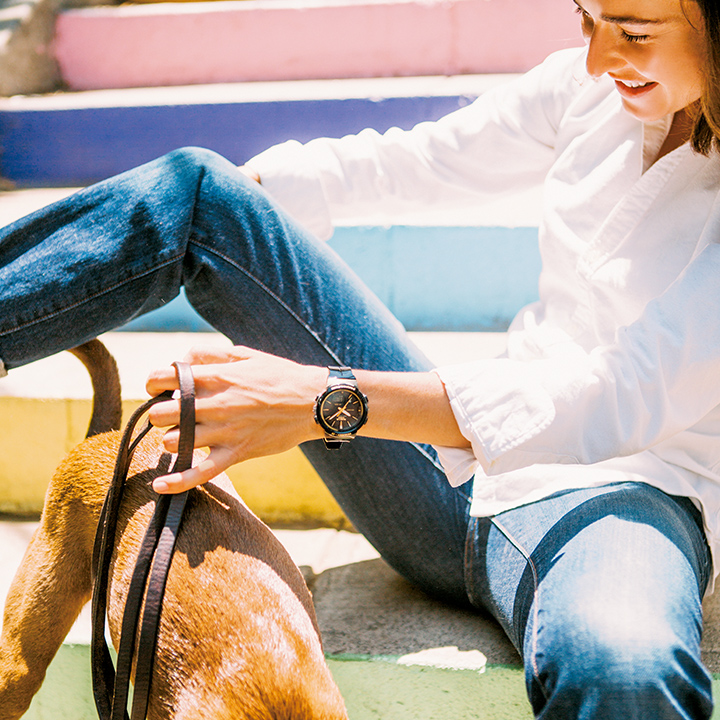 This model features step tracker history display, display of your monthly goal achievement rate, and graphs showing the number of steps you take per hour at different levels. Results can be easily checked on the face of the watch, making this model fun and easy to use after walking or playing sports.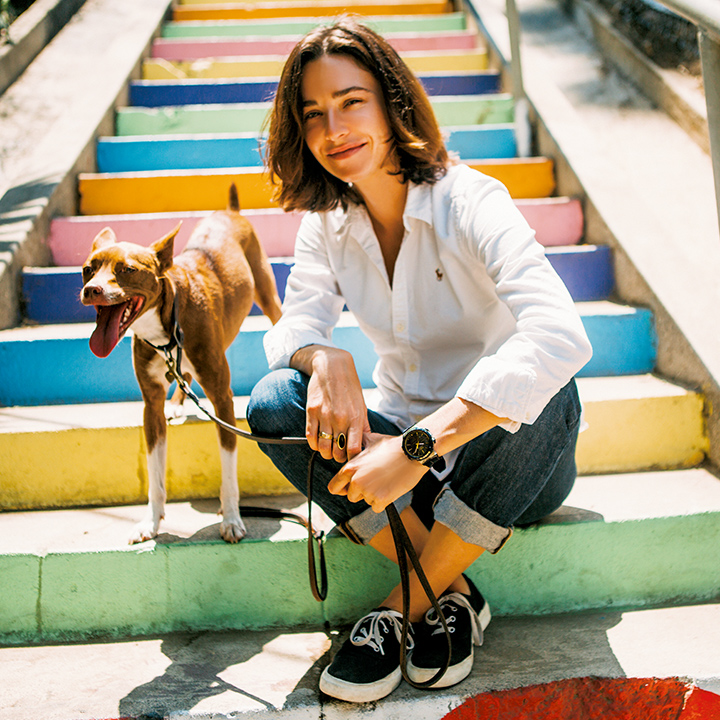 The BGS-100GS-1A is popular with a wide range of people who prefer a simple look, and Bianca couldn't be happier.