BABY-G's "Tough and Cool" outlook with appeal for women who lead active lives.
FASHION
"WHY DO YOU CHOOSE BABY-G?"
NIAMH HANNIGAN
-COLLEGE STUDENT-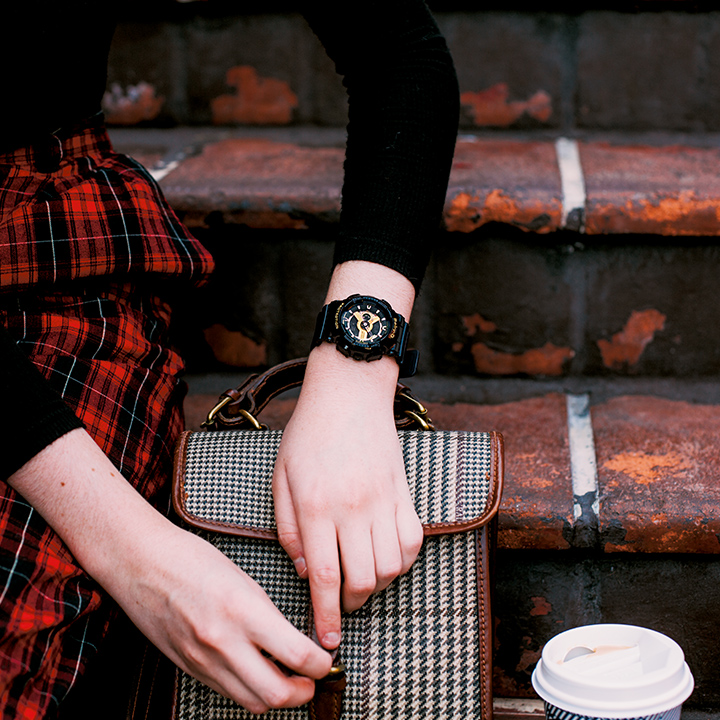 The BA-110-1A is bound to be her every step of the way to mark all the fun moments of her college days.
Niamh, born in Los Angeles, has driven a vintage white Volvo ever since she was 16 years old. She has always dreamed of owning a station wagon. Many of Niamh's friends play in a band, and she often drives to their concerts. While in the car, she usually listens to David Bowie, The Tribe Called Quest, and Beach House.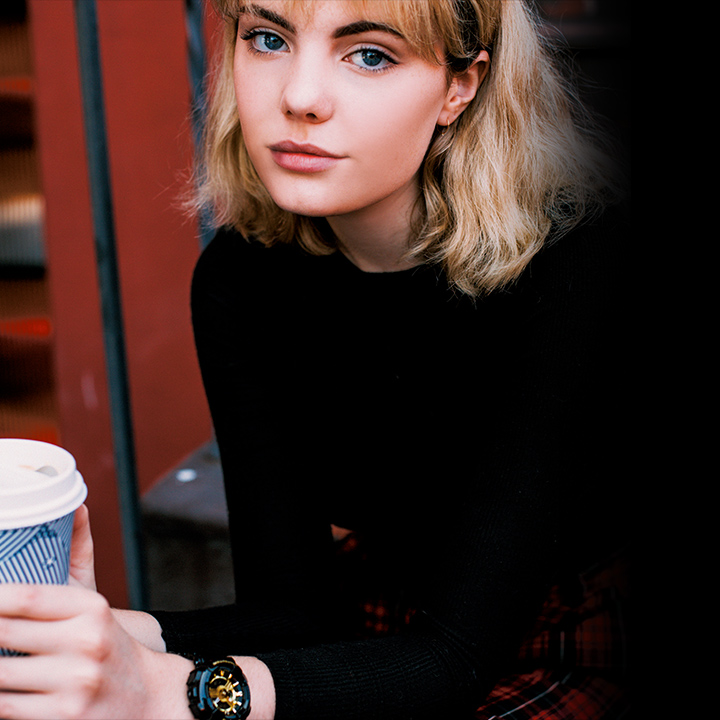 As can be seen from her taste in cars and music, Niamh has always been interested in design and basic color schemes, and often shops at thrift stores and vintage stores, choosing red and black patterned or plain pieces. The BA-110-1A, with its large face and striking logo, perfectly complements Niamh's style and taste in classic cars.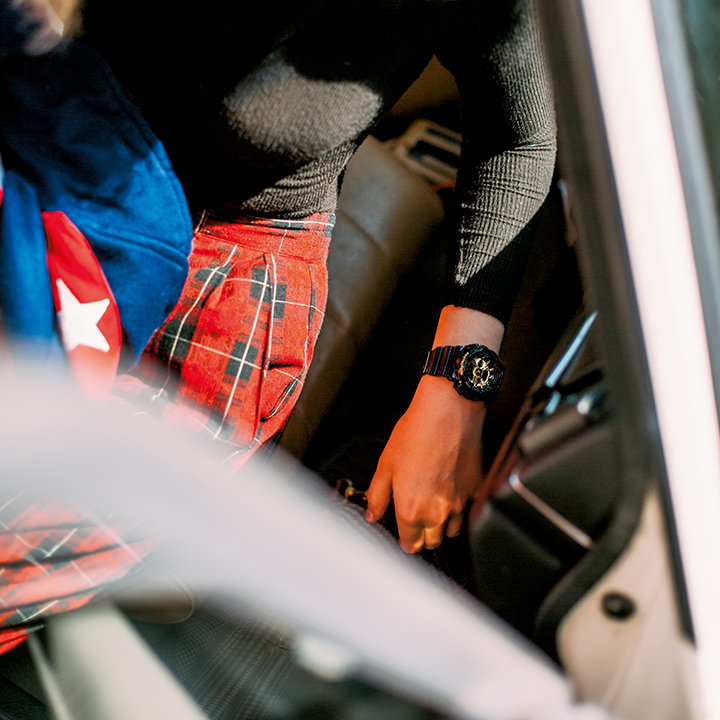 Niamh will be going to college in New York this fall, and is looking forward to starting the next chapter of her life. While a little nervous about making new friends and what the big city has in store, she smiles knowing that her favorite clothes and watch will be going with her.