BABY-G's "Tough and Cool" outlook with appeal for women who lead active lives.
CULTURE
BABY-G in L.A. Diary. Like, Love Notes
DAY 16 Beverly Hills -Date-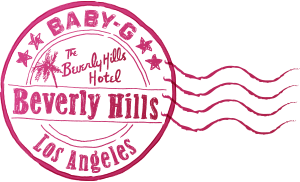 Ah! The Beverly Hills Hotel! Where, one day, that special guy gonna bring me on that special date. We'd sit in the garden, in the sun, chatting idly...
DAY 17 Santa Monica -That boy from LA-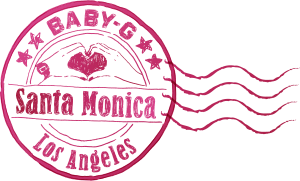 So, like we hung out again with the crew at Santa Monica pier. LA is great! We met so many people and saw so many things. And that boy...I wish we meet again someday...
DAY 18 Venice Beach -Friends-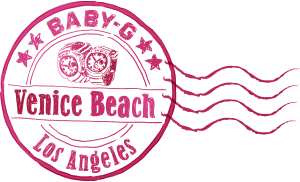 The different colors of BABY-G.
And the different colors of cotton candy, the different colors of ice cream.
Oh, our trip is nearly over. You can't replace time spent with good friends, and BABY-G is with us all through this album to help us remember these good times.