BABY-G's "Tough and Cool" outlook with appeal for women who lead active lives.
SPORTS
BABY-G in L.A. Diary.
Like, Sport Notes
DAY 10 Venice Skate Park -Skateboard-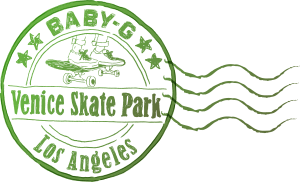 So there's this huge rad skate park at Venice. And in California you have to be able to skate, even just a little bit. Wearing the BABY-G BGA-230 for that boyish street-wise effect!
DAY 11 Venice Beach -At the beach-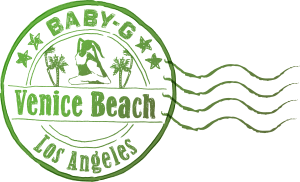 And at Venice Beach there's the beach of course. And all the beach sports, surfing, beach yoga, beach volley-ball, everything, love it all. And the BABY-G BGA-240 goes so nice with all the beach sports outfits.
DAY 12 Venice Beach -Running-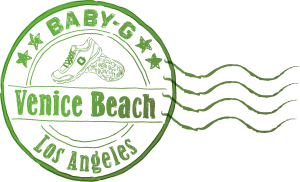 So pretty to run along the promenade at Venice. So some stretching, always keep hydrated and the BABY-G BGA-240 is a running model with lap timer right!