BABY-G's "Tough and Cool" outlook with appeal for women who lead active lives.
CULTURE
BABY-G x Artist Collaboration Vol.7
Illustrator from Poland
Przemek Sobocki
An up-and-coming illustrator, Przemek Sobocki drew illustrations of BABY-G's with free inspiration.
01. Spaceship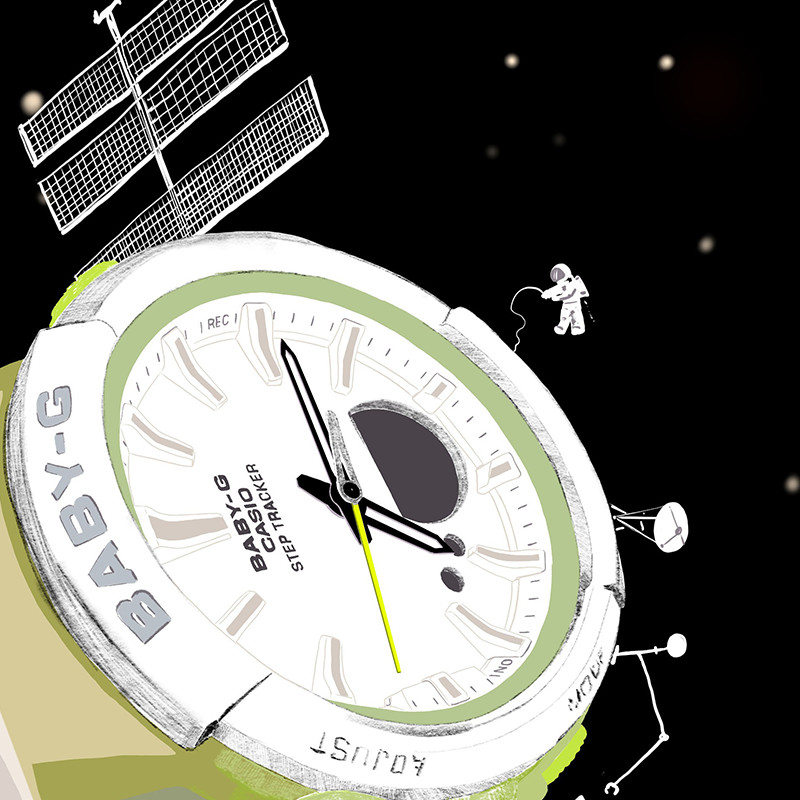 02. Microworld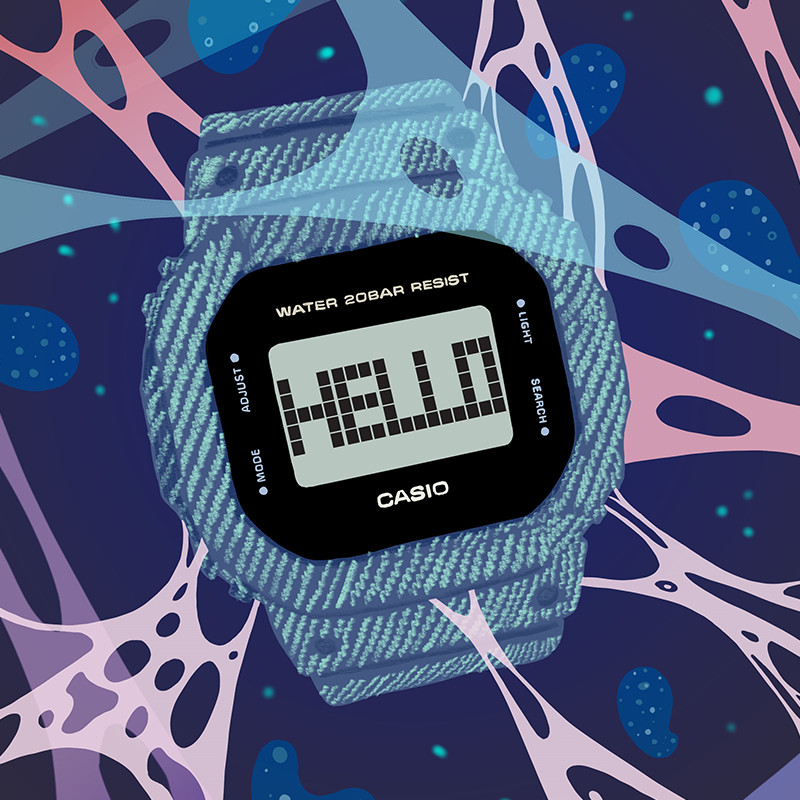 03 .Flower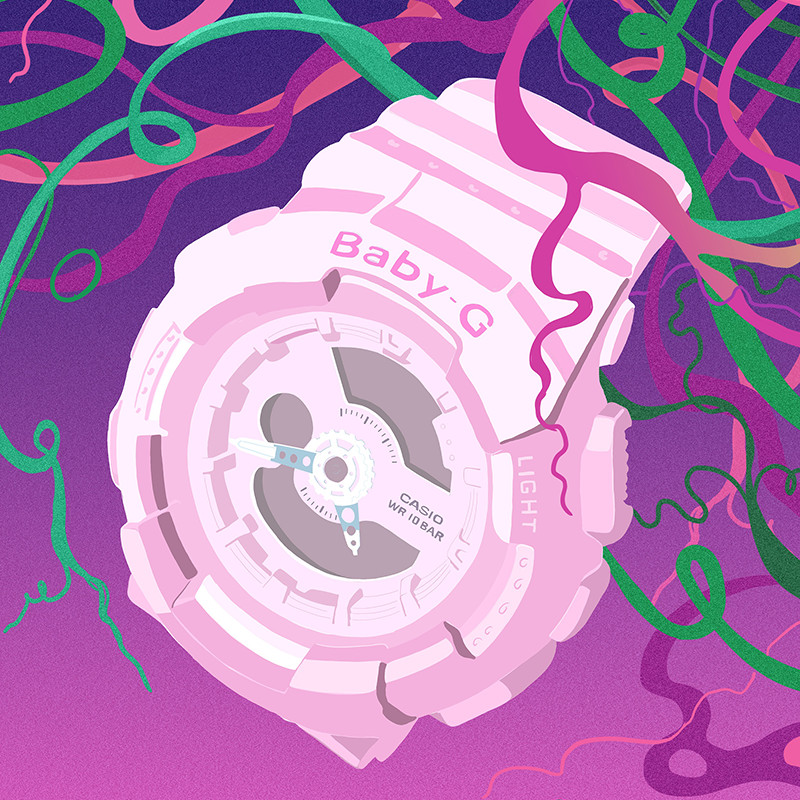 INTERVIEW
Q1: What are illustrations for you?
A1:Story-telling.
Q2: What kind of time do you like to spend?
A2:Looking for inspirations- in nature and in the cinema.
Q3: Can you tell me the concept of your illustrations in this collaboration with BABY-G?
A3:Placing BABY-G in there extreme dimensions- in Macro-world / Universe / Micro-world / molecules/ and in our "normal" world / human scale- and I tried to add a bit of magic and mystery to it.
Q4: What kind of inspirations and ideas did you get from BABY-G?
A4:See q.3 - the first watch reminded me a space ship,the denim one reminded me of a small molecule world, and the third one, because of the cute pink color, reminded me kind of a "flower".
Przemek Sobocki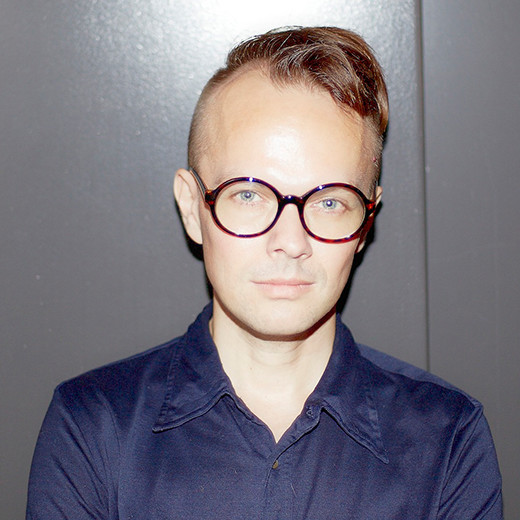 Przemek Sobocki is a Tokyo-based Polish illustrator/designer with a background in Interior and Fashion Design.
Przemek won the prestigious V&A Illustration Award for Best Editorial 2005. In Tokyo, he has a global client base such as Louis Vuitton, Shiseido, GUERLAIN, Shu Uemura, and did editorial work for Vogue Nippon, Harper's Bazaar, Numero Tokyo among others. Przemek also specializes in window displays for clients such Isetan and Mitsukoshi. For his projects for Alain Mikli and Vermeerist Beams Przemek received Japan Space Design Awards in 2015. Currently, Przemek is collaborating with W Maldives as a part in Artist In Residency project. Przemek is also a Lecturer at VANTAN Design Institute in Tokyo.
Instagram