BABY-G's "Tough and Cool" outlook with appeal for women who lead active lives.
BEAUTY
BABY-G in L.A. Diary.
Like, Beauty Notes
DAY7 Farmers Market -Organic food-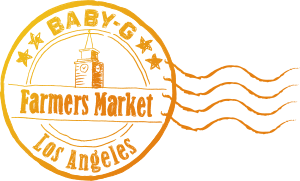 The Farmers Market is so fun, and so yummy!
Let's buy a bunch of stuff and make a healthy brunch tomorrow!
Let's wear our vitamin colored BABY-G and shop for vitamin rich fruit and veggies Yay! We get our vitamin lift from wearing our BABY-G.
DAY 8 Venice Beach -Hair and Nail-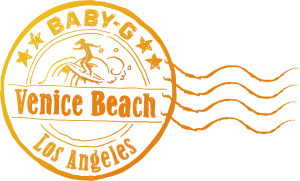 Hang out at Venice all day. Run around and lay back in the sun.
Check the tide on my BABY-G Tide Graph and all the surfers be like get braids and sky blue nails to complete that LA Girls Style.
DAY 9 Sprinkles Cupcakes -Cupcake ATM-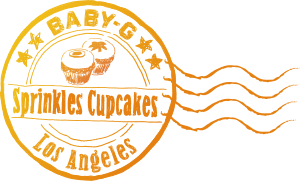 A cupcake ATM??? What???
And it's so cute and the cupcakes?!?!? Adorable!!!!!
And pink! Like my BABY-G today.