BABY-G's "Tough and Cool" outlook with appeal for women who lead active lives.
CULTURE
Accessorizing your BABY-G
Coordinating your BABY-G and bracelet mixes is a recommendation Mio Kato, producer of the handmade jewelry brand "jua".
"jua" is the Handmade jewelry brand produced by Mio Kato. "jua" means "Sun" in Swahili. The sun gives us power, we become energetic, we feel something good if we feel the light of the sun. "jua" wishes to convey this feeling with the best coordination of Women's watches BABY-G and "jua" accessories for women who want an active and individual lifestyle!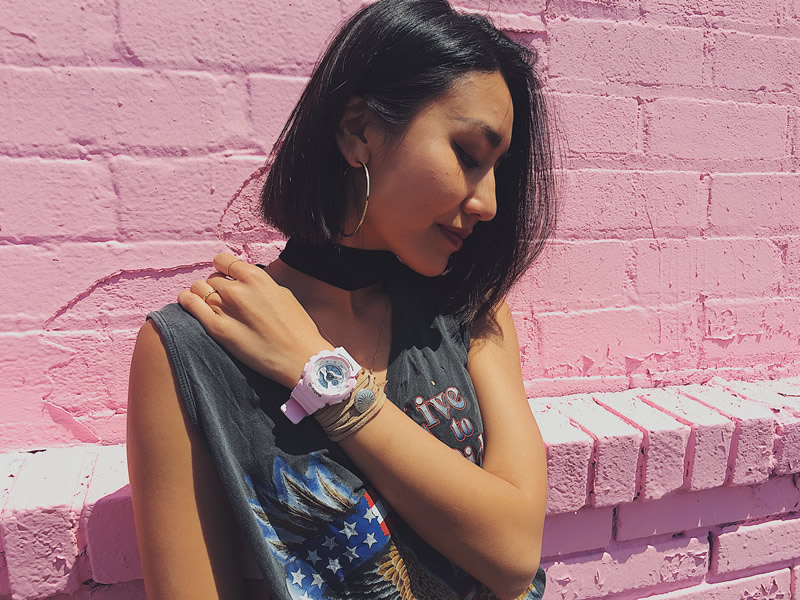 01. Pink × Beige bracelet.
Since pink is a very cute color, I like to contrast that with a stronger element like a rock T-shirt.
Then, to make the pink watch a bit more casual I combine it with the silver conch on a beige leather strap. Very cool.
02. White × Sliver and Turquoise.
White is a great item to match with the sea or a bikini. Turquoise accessories have a very tropical image, and with silver its so photogenic. Models be like.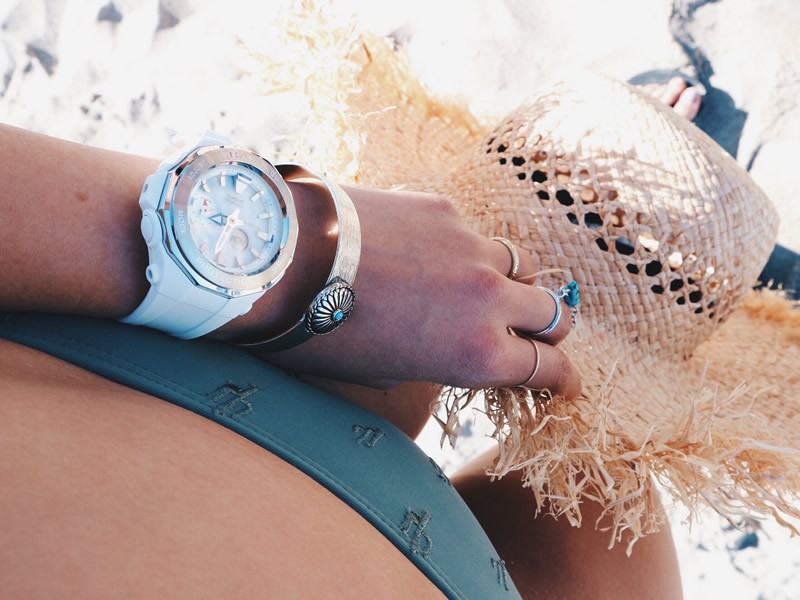 03. Black × Gold with Crystal.
I chose a crystal gold bangle to pair with the Black BABY-G. Black goes well with anything, but mixing it with gold give me a real feeling of luxury.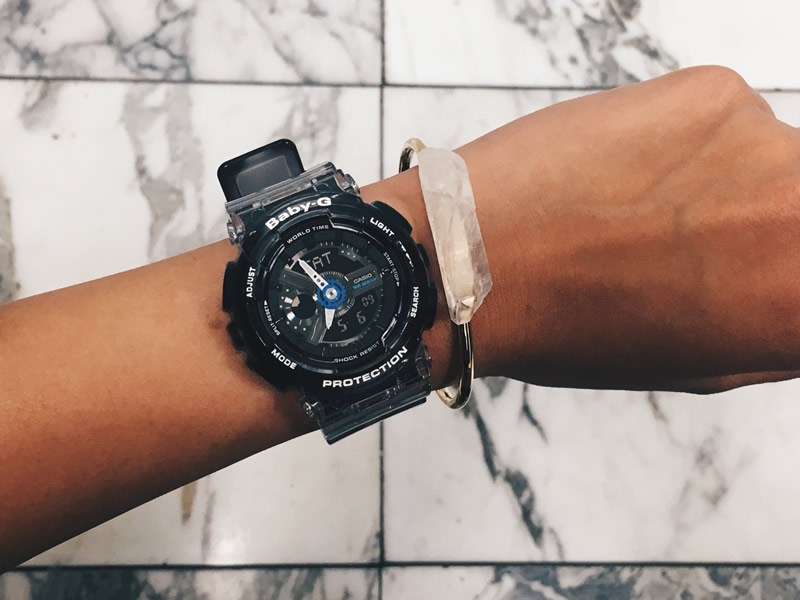 INTERVIEW
Mio Kato
"jua" Director & Designer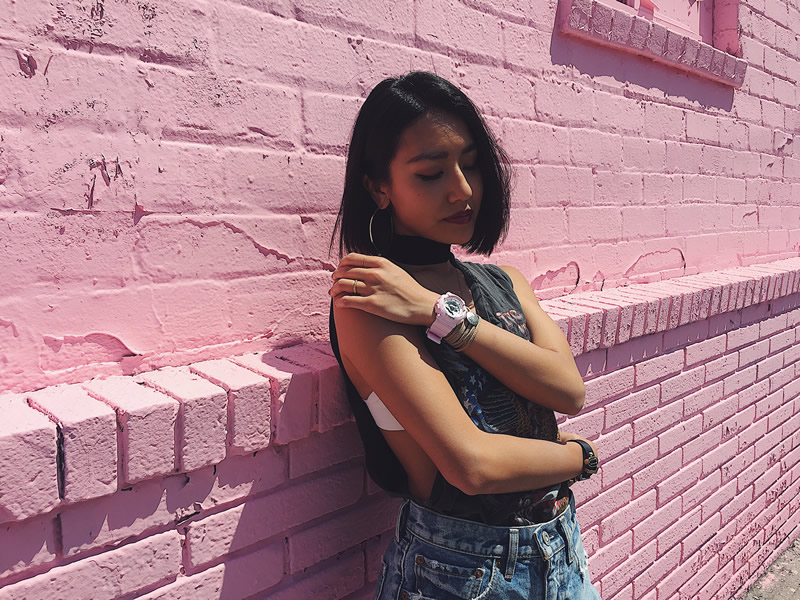 Q1. Your BABY-G experience
A1:BABY-G has a very active image, but there are so many cool designs and colors that anyone can find a model that really suits them. I always wear my BABY-G when I go surfing or snowboarding.
Q2: This round of collaboration models
A2:I was so happy when was approached by BABY-G to do a collaboration. At first I wasn't sure that accessories and BABY-G would go well together, but I got so much pleasure out of figuring out the best combinations of accessories for the various models of BABY-G. I love it!
Q3: Thoughts on BABY-G products
A3:Active girls like me generally have darker skin and BABY-G looks great on active girls.
BABY-G is the best choice us!
Q4: Summer recommendations
A4:I think the popular item this summer will be loose straight denim, so if you combine that with a loose camisole top and have your accessorized BABY-G, you have that casual active look that is so fashionable. And don't forget your Birkenstocks or Tevas♪
ABOUT "jua"
Handmade jewelry brand "jua"