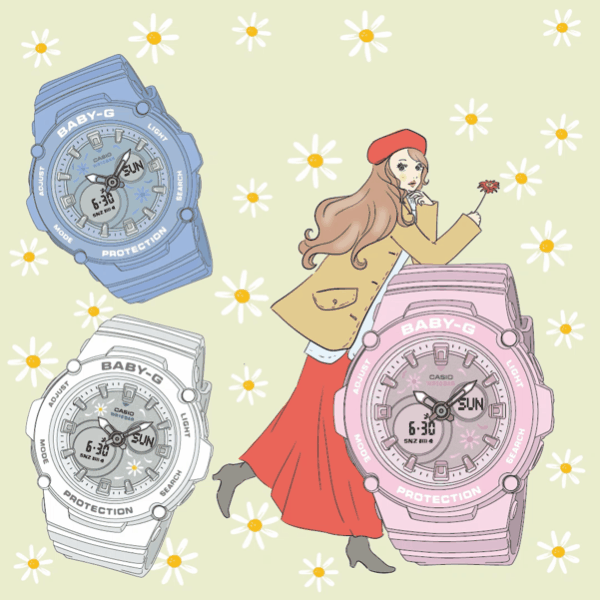 BABY-G ART GALLERY
#6
NATSU
CULTURE
A platform showcasing collaboration projects between BABY-G and up and coming artists.
We proudly present Vol.6, a cute set of illustrations drawn by NATSU.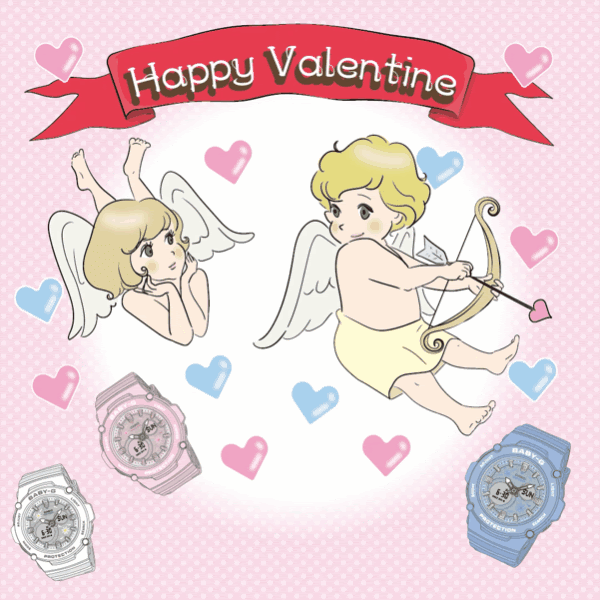 I was so happy to be given the chance to work on this illustration collaboration.
One reason is because my husband is a fan of G-SHOCK—so I also feel a connection with BABY-G. I don't tend to wear watches so often since getting a smartphone, but the daisies strewn across the face of this model make it perfect as an accessory.
Apart from their functions, I've got the urge to start collecting BABY-G as fashion items!
PROFILE
NATSU
I've always loved colorful and cute things since I was a child. I learned the basics of illustration from my husband and then set out on my own artistic path. I mainly do illustrations featuring "beauty" girls, as I have strong connections in the beauty industry.