BABY-G's "Tough and Cool" outlook with appeal for women who lead active lives.
CULTURE
Accessorizing your BABY-G
Coordinating BABY-G and bracelet mixes is a recommendation of the Taiwan jewelry brand Bit.
BABY-G offers a rich selection of color variations. What accessories am I coordinating with? Do I need to match colors? Contrast colors? Plan, pick, and choose to add more fashion to your wrist!
01. BLACK & GOLD
Combing the BA-125-1A with blues and golds soften the image of the black color.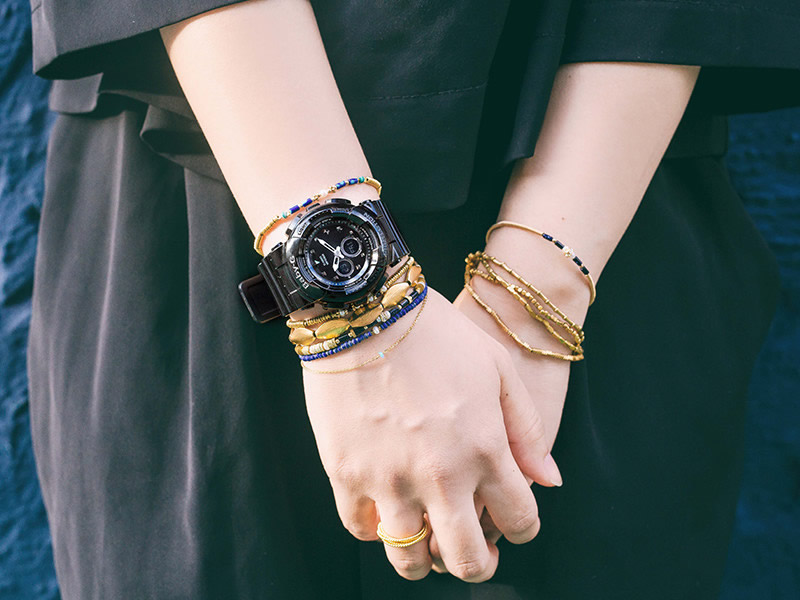 02. WHITE & PINK
The basic white of the BGA-150EF-7B combines with the pink gold of the hour markers. The addition of light pink, lavender, and green tea hues creates an attractive look.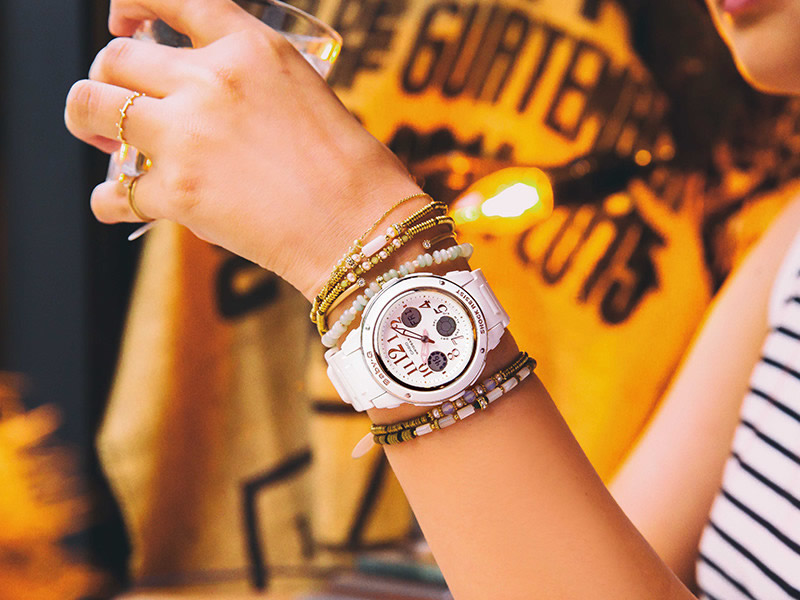 03. GRAY & GREEN
The BA-110GA-8A comes in a grayish color. Worn in combination with green hues, it creates a multi-dimensional look. Though analog-digital timekeeping makes this a casual watch, beads add a distinctively feminine touch.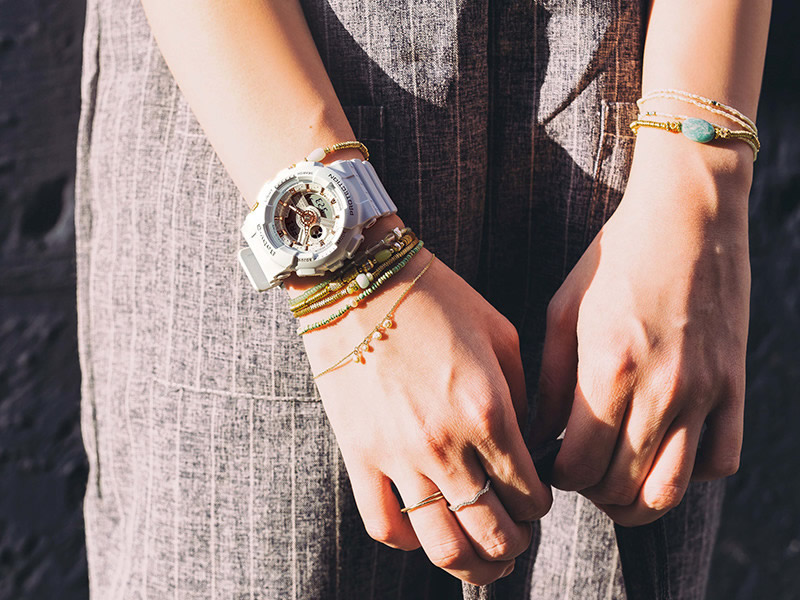 04. PINK & PEARL
The BGA-190BC-4B has a monotone pink matte finish. The simplicity of the watch combines well with green, pearl or ethnic designs for a really playful look.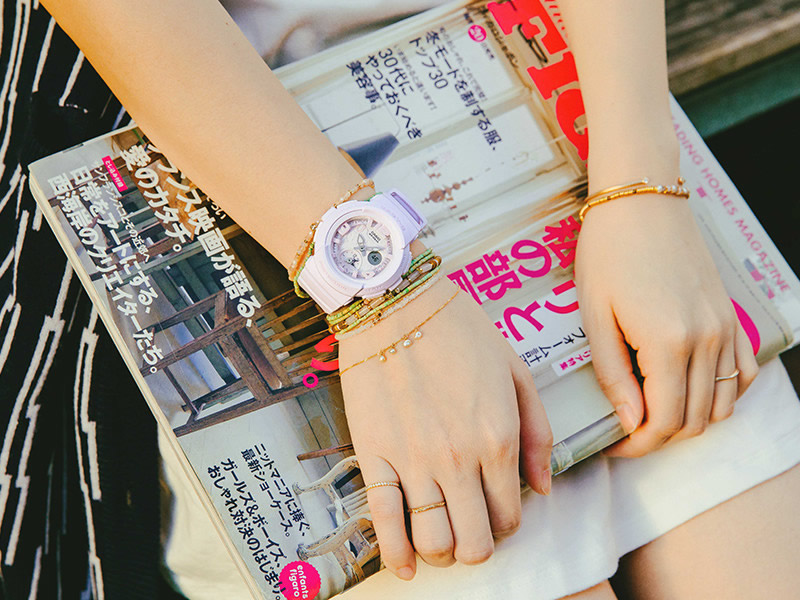 INTERVIEW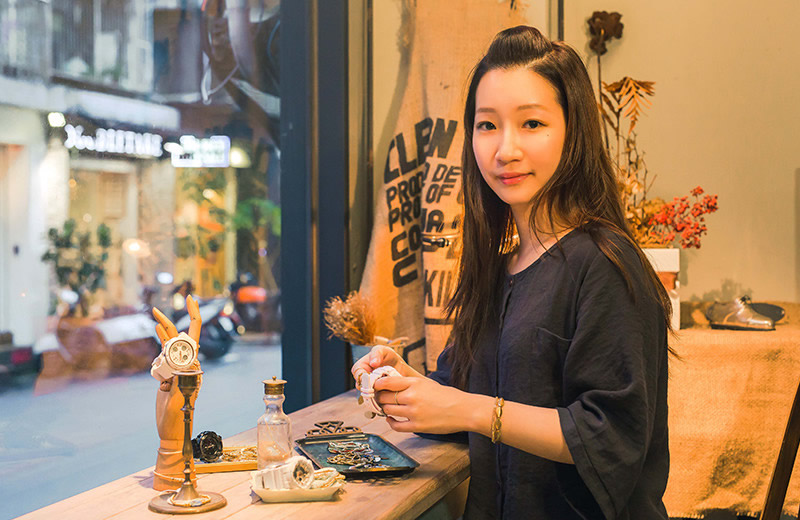 Q1. Your BABY-G experience
A1:I bought my first BABY-G with my own money in my student days. Even though it was not expensive, it had a fashionable design, and I wore it for ten years. Though BABY-G has been around for a long time, its design continues to evolve over time to reflect current and preferences.
Q2: This round of collaboration models
A2:Unbelievable! A lot of Bit customers are BABY-G fans, so we have long been trying to find ways to combine the BABY-G with Bit accessories. We are expecting a lot through this collaboration.
Q3: Thoughts on BABY-G products
A3:I so like the pink BABY-G (BGA-190BC-4B). It goes great with gold.
Q4: BABY-G X ACCESSORIES coordination
A4:A watch is more than a timepiece, it is also one type of fashion accessory.
This is especially true of the BABY-G, whose design and color lets you coordinate your watch with your mood or your look of the day.
Q5. Winter recommendations
A5:Most winter items are dark colors, but this year bright, gentles colors are in fashion for accessories.