G-MS

Keep Yourself Timeless.
Let your creativity glow every moment.
Have your passion alive and light it up all the time.
For the independent who value their lifestyle,
G-MS, refined style and tough inside,
will make your moment bright.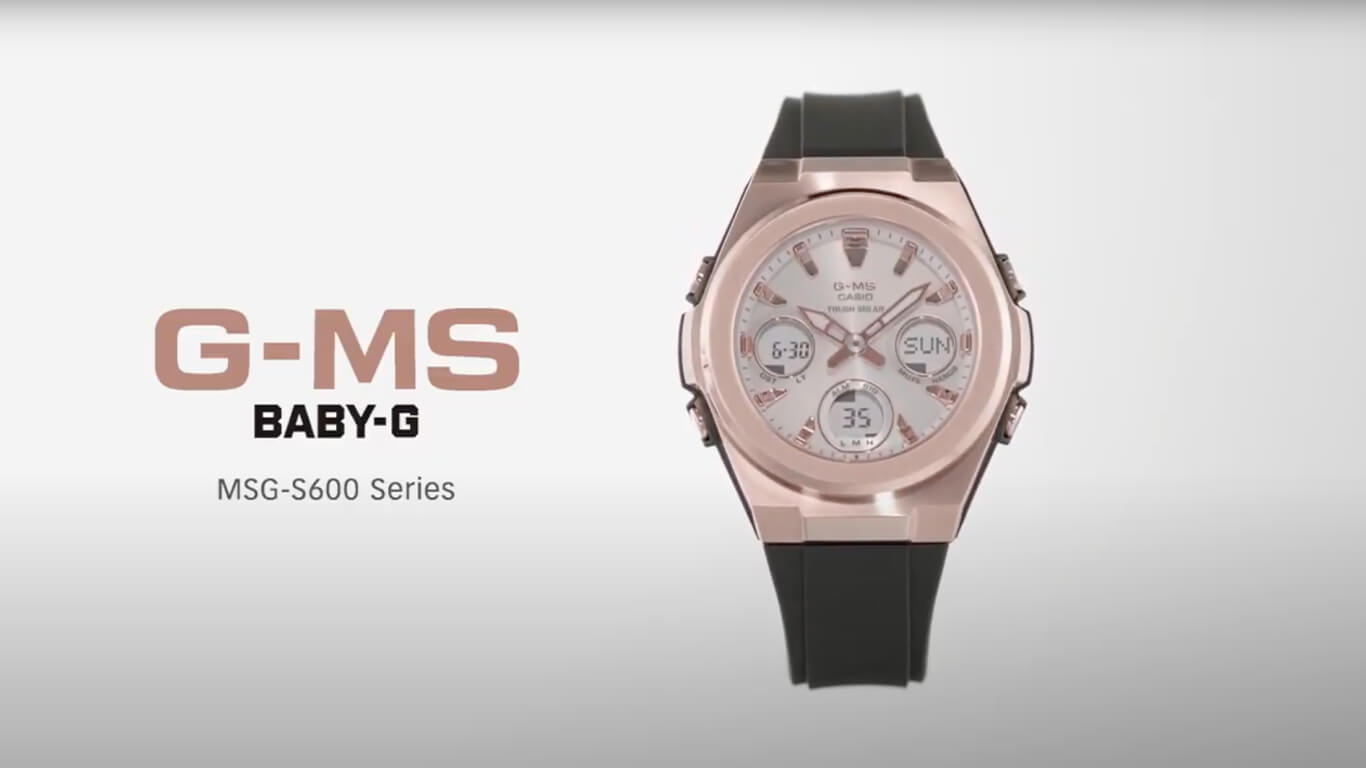 DESIGN
G-MS with refined and stylish design adds a touch of practical to your daily look.
TECHNOLOGY
Featuring G-SHOCK's toughness, G-MS is highly durable and comfortable to wear.
The essential functions of G-MS are perfect fit for both work and for leisure.
Shock-resistant

Structured to absorb and repel strong shocks such as dropping it accidentally or hitting it on something.

100m water resistance

Protect the watch from a sudden weather change or work that might get the watch wet.

Solar-powered*

Solar charging system converts not only sunlight, but even from weak light sources such as fluorescent lamps, into power.

※MSG-S600/S500/S200 Series only.

High-brightness LED light*

Ensures visibility in the dark.

*MSG-S600/S200/C100 Series only.

MSG-S600
Solar Powered
The three digital displays of these models combine with analog timekeeping to create a sporty yet elegant look.
Function-wise, these models feature World Time, Tough Solar, and more. Full Auto LED lighting for both the face and the digital display automatically turns on whenever the watch is angled towards the face for viewing.


MSG-S200
Fully equipped with practical functions, including,
solar-powered and 100m water resistance, this is a powerful,
shock-resistant watch for women who love life.

MSG-C100/400
Starting with a hefty case, stud-like cuttings
for the 3, 9, and 12 o'clock hour markers and across
the entire face are used to create a distinctive design.