Beach Traveler Series
A dial representing a glimmering marine surface,surrounded by elements of playful beach styling.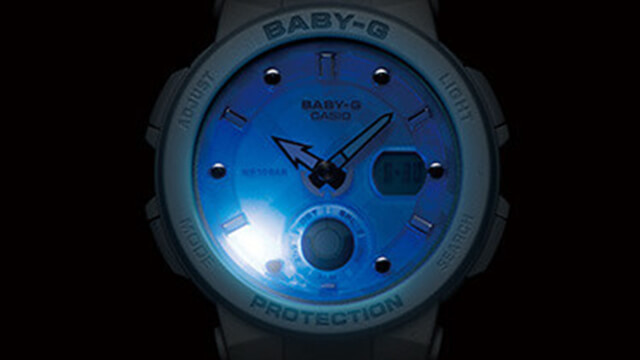 Neon Illuminator (black-light LED)
Special fluorescent treatment of the dial, perimeter ring and hour and minute hands causes them to glow colourfully when struck by light from a built-in black-light LED.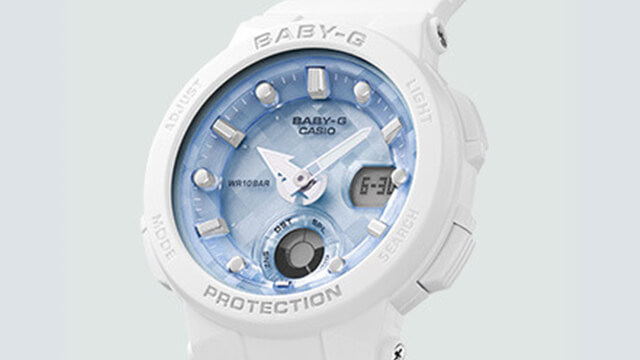 Face design
Formed in a metal mould cut by fine laser processing, the dial and perimeter ring are etched with an exquisite pattern recalling the sparkling surface of water.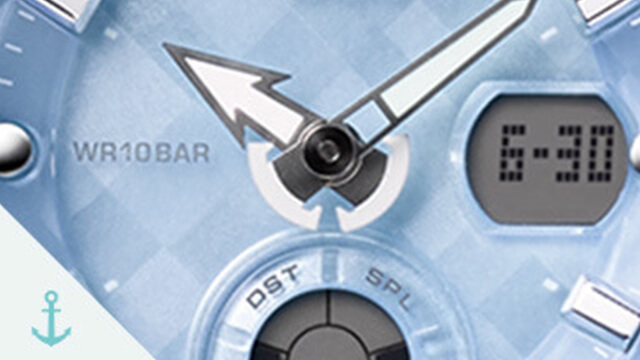 Hand design
The large hour and minute hands are uniquely shaped, with the hour hand adopting an anchor motif.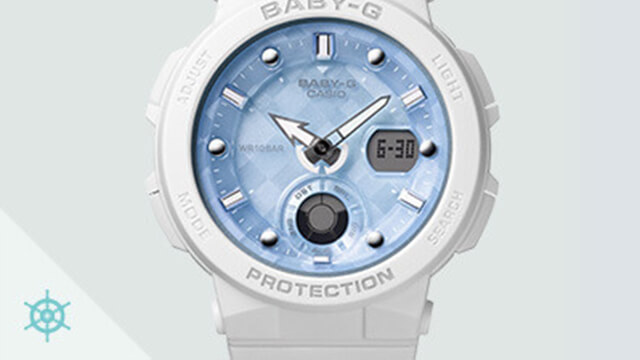 Index design
Six bars laid out on the index represent the image of a ship's helm.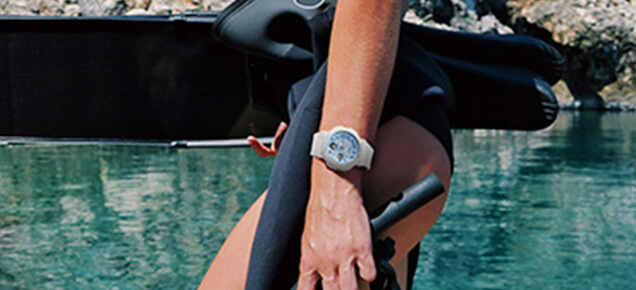 10-bar water resistance
You can even wear your watch while swimming or skin diving.