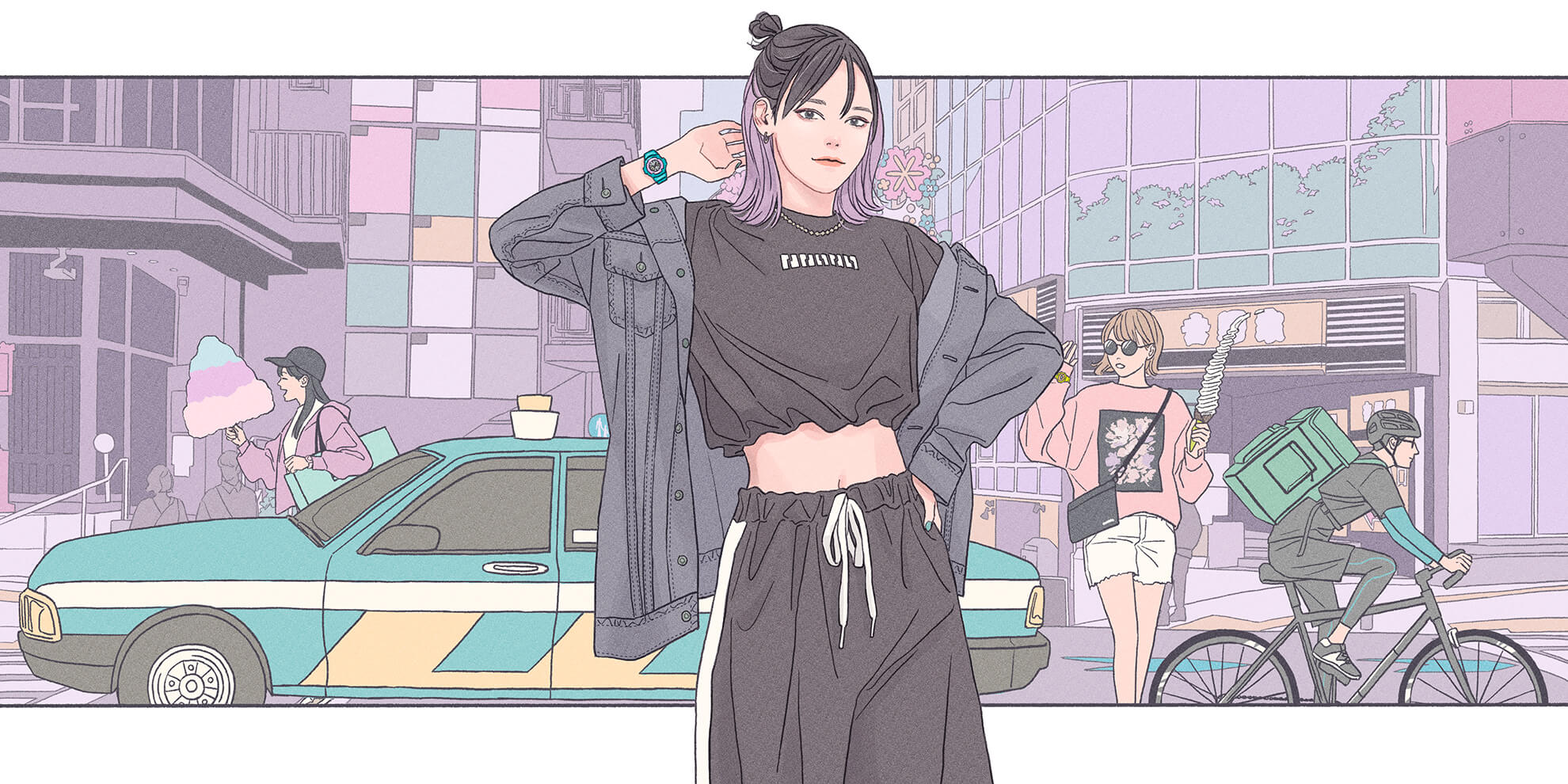 ❝BABY-G meets Harajuku at the world famous Takeshita Street!❞
Takeshita street is one of the brightest and most exciting streets in Tokyo.
From Ice cream cones to crop tops,
Takeshita street is the perfect place to find anything
and everything that screams street style.
To perfect your Harajuku outfit,
pair your outfit with your BABY-G and look like a true local.
What is your favorite shop in Takeshita street?
Wearing Models