BABY-G's "Tough and Cool" outlook with appeal for women who lead active lives.
FASHION
BABY-G in L.A. Diary.
Like, Fashion Notes
DAY 1 Santa Monica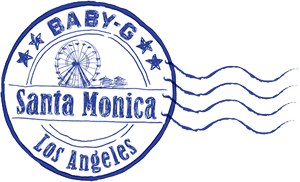 Here we are in Los Angeles. Hello LA!
First we went for a stroll along the beach at Santa Monica.
From the boardwalk the blue of the ocean and the blue of the sky perfectly matched my blue top that was matching my blue BABY-G.
What a perfect start to the trip!
DAY 2 Rodeo Drive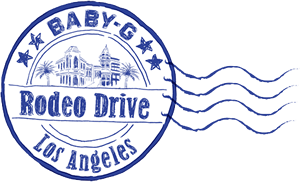 Like, shopping in Rodeo Drive? like, awesome!
Like, a white open backed all-in one with like, cool summer boots goes so well with the heavy metallic bezel of my BABY-G. Like, sexy and sultry! So in this super casual luxury look, where we going first?
DAY 3 Melrose "Made in LA"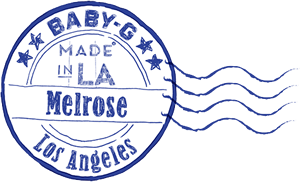 Like, all our co-ordinations are like, "Made in L.A."
Denim is like, so cool. Denim was invented in America like, a loooong time ago and it goes with like, ev-ery-thing! Same with the denim'd color BABY-G! Just loving it, kickin it here in LA!