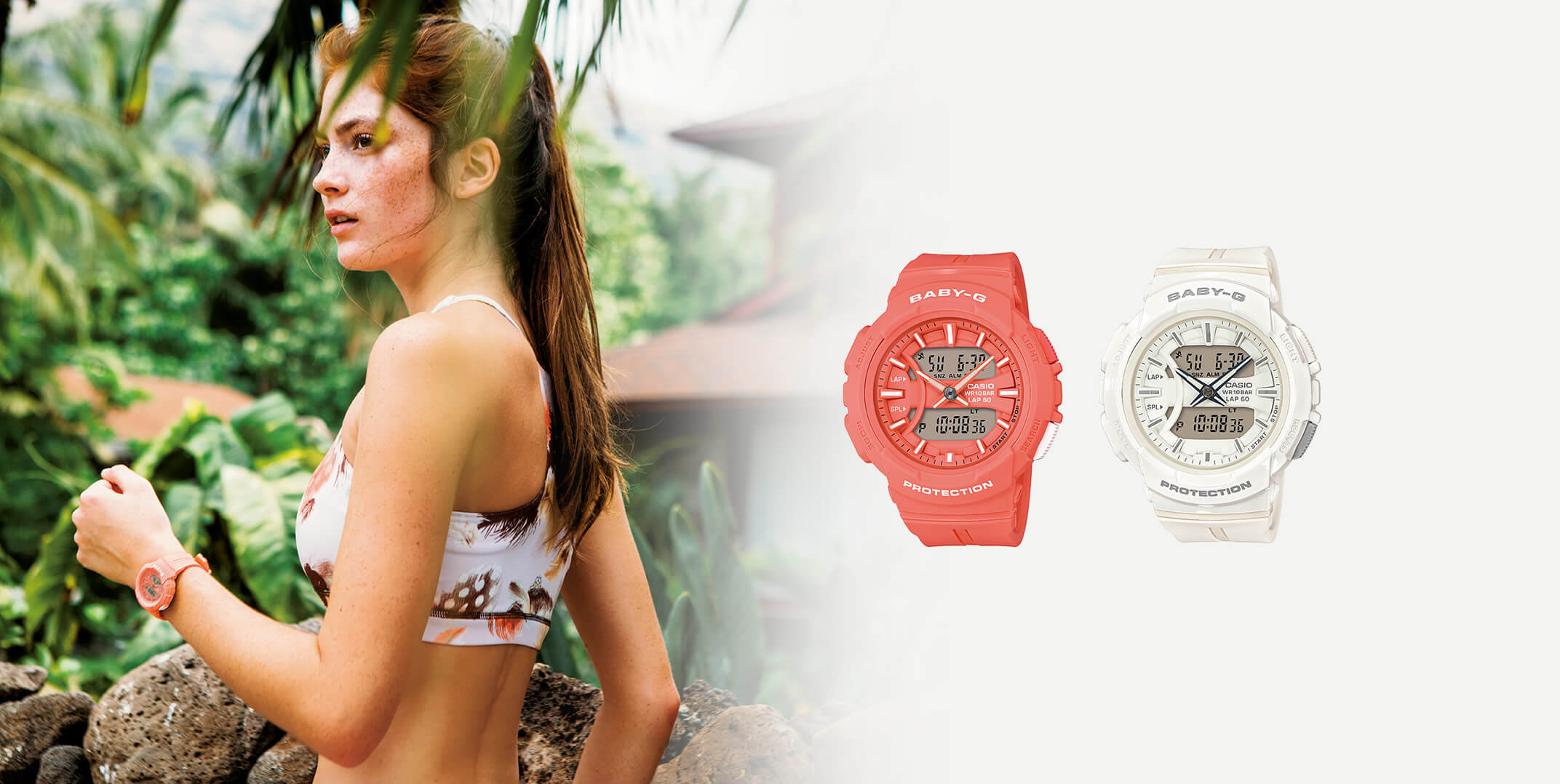 Two-tone moulded band

Two different-coloured resin pieces are moulded together to form the band. Use of different colour tones to create centre and side lines enhances the sporty appearance.

Clean silhouette

The buttons have been slimmed down to produce a clean silhouette and the index lengthened and sharpened to make the face look wider.

Direct button for 1/100
second stopwatch

A single push of the button at lower right initiates 1/100-second stopwatch measurement.
[Lap 60 memories] With both upper and lower LCDs installed, display of lap times during measurement and recall and display of lap memory data are both possible.
Auto LED light &
luminouscent hands

The LED light turns on with a tilt of the wrist, illuminating the dial with LED light. A luminouscent hands adds further assurance of visibility when running at night.

Vivid colour line design

The use of lines is reminiscent of sportswear design. Finishing the band, case back protector, hands and index in vivid colours adds further to the sporty look.

Case back protector

Placing a covering over the connection between the case and band contributes to comfortable wearability.