Girls' Generation
K-Pop group
These top artists of the K-Pop revolution kicked off a world tour in 2010 that won them a massive fan following around the world,
beginning with Japan.
Identifying as a group with Tough & Cool BABY-G, they signed on as BABY-G Ambassadors in 2012.
The fifth collaboration models they've created with the brand so far have enjoyed enthusiastic receptions.
News: Korea Shinsegae Department Store, Gangnam G-SHOCK CRAZY TOUGHNESS
News: Opening of the renovated Itaewon G-Factory in Korea!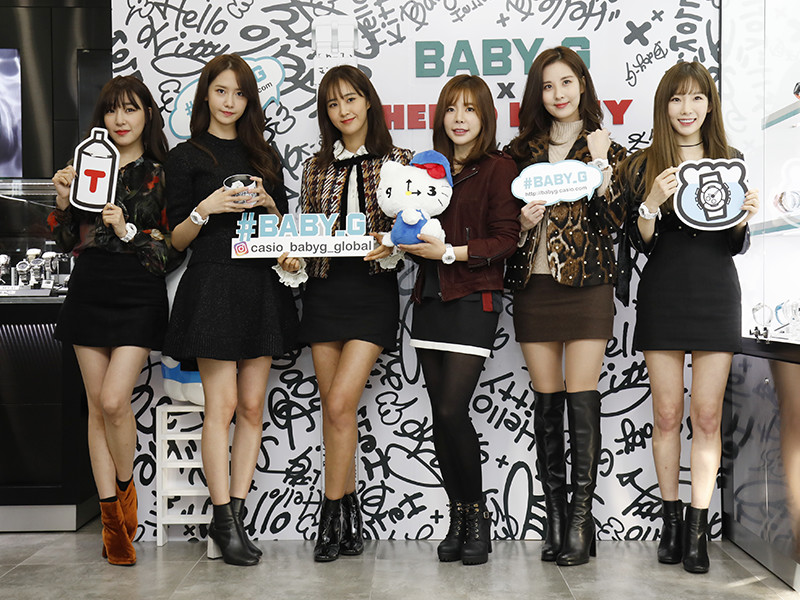 Event: Autograph session for Girls Generation!
2017 SPRING&SUMMER CATALOG
Girls' Generation Version